Chris Brown & Ray J Release Surprise Mixtape 'Burn My Name' – LISTEN
20 June 2017, 09:55 | Updated: 20 June 2017, 10:03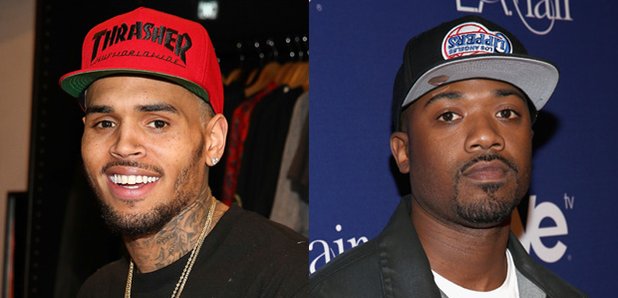 Surprise!
Chris Brown and Ray J have released a surprise new collaborative mixtape called 'Burn My Name'.
The R&B duo have teamed up for a 10-track new project, featuring Jackie Long, Payso B and Truth KO.
Listen to 'Burn My Name' below:
The mixtape kicks off with 'F*ck Them Hoes', which hears the pair confess to their player ways.
"Lately I've been doin' way too much, I'm ruthless," sings Breezy. "I've been playing stupid, way too much excuses / I know I let you down, p*ssy made me lose it / You know my mind is stupid whenever she shaking the booty."
There are also a combination of R&B slow jams and upbeat club bangers, before the mixtape's title track and finale 'Burn My Name'.
"Riding around with the devil," sings Ray J on the moody track. "Onto the next level / Light that shit up and burn that shit right to my soul."
Meanwhile, Chris Brown is preparing to release his new double album 'Heartbreak On A Full Moon', which will feature 40 songs.
Ray J is currently preparing to release his forthcoming album 'Raydemption'.
Stream and download Chris Brown and Ray J's 'Burn My Name' above.