Chris Brown Releases Three More Huge Songs From 'Heartbreak On A Full Moon' - LISTEN
27 October 2017, 10:16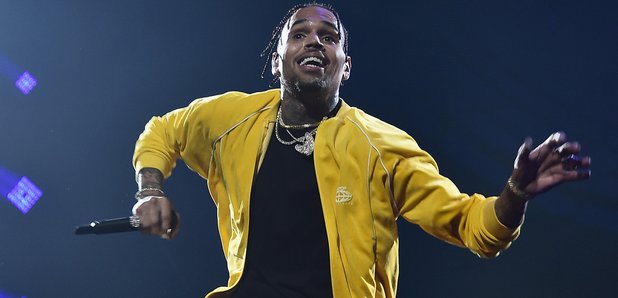 More new music from Breezy.
Chris Brown has released three new songs ahead of the release of his highly-anticipated new album 'Heartbreak On A Full Moon'.
The troubled R&B singer, who similarly unleashed 'Tempo', 'Only 4 Me' and 'Confidence' last week, is back with another collection of music from the 45-song project.
The first new song is called 'Everybody Knows' and sees Chris Brown slow things down for an infectious R&B track about a troubled relationship.
"You don't know how I feel, Since you've been gone, Easy fall, I should've let go, 'Cause everybody knows about you," he sings.
Listen below:
The second new song is called 'Pull Up' and is a bass-heavy trap anthem featuring Chris Brown's silky vocals.
"I came here to slay sh*t, All night I'ma work the grave-shift, These drugs I'm on, they ain't nothing to play with, I can't feel my face, yeah, yeah," he sings.
Listen below:
For the final song, Chris Brown has delivered a club-ready banger about a heavy night of partying called 'Hope You Do'.
"Girl, sorry if I'm slurring my words, I've been drinking, mixing that liquor, I rolled up when I woke up, I brought more if you want some," he sings.
Listen below:
Meanwhile, Chris Brown is preparing to release his new album 'Heartbreak On A Full Moon' within the next week.
The album is set to be released on streaming services on 3rd November however Chris Brown has previously assured the project will drop on 31st October.