Chris Brown & 'Girlfriend' Agnez Mo Release Their First Song Together & It's Seriously Loved-Up
13 December 2017, 11:06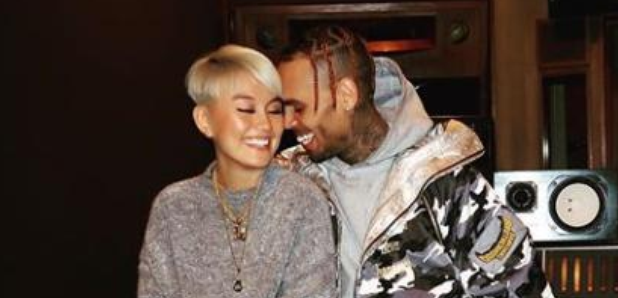 "You ain't gotta hurt anymore 'cause I love you, baby."
Chris Brown has dropped a deluxe edition of his latest album 'Heartbreak On A Full Moon' - and it includes a collaboration with a certain female singer.
The R&B crooner has linked up with Agnez Mo, the Indonesian songstress he is rumoured to be dating, for their romantic new song 'On Purpose'.
After teasing fans with a glimpse of their cosy studio session last month, the pair appear to declare their love for each other in their first song together.
"You ain't gotta hurt anymore 'cause I love you, baby" sings Breezy, "I got this, don't worry, and I know God put you here on purpose."
"I haven't felt like this in a while, don't feel like coming down," replies Mo, "Your love's all round, boy, I feel you."
Listen to 'On Purpose' below:
While the rumoured couple are yet to confirm their relationship, speculation arose further after they were spotted together at DJ Khaled's birthday party earlier this month.
Breezy also took to Instagram in what appeared to be a post defending his relationship with the singer.
The deluxe edition of 'HOAFM', which now includes a staggering 57 songs, also features collaborations with Trippie Redd, Ella Mai and Solo Lucci.