DJ Khaled Unveils 'Gold Slugs' Feat. Chris Brown, August Alsina & Fetty Wap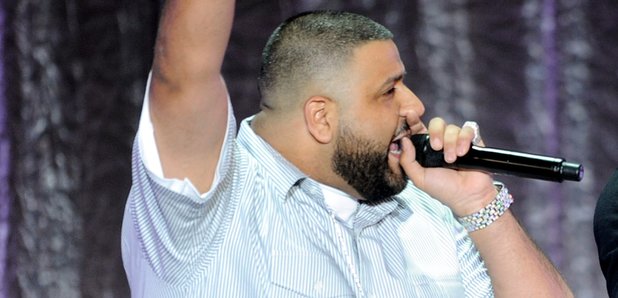 Khaled has put together an allstar line-up.
After months of teasing the single, DJ Khaled has finally released his collaboration with Chris Brown, August Alsina and Fetty Wap.
The hard-hitting R&B song delivers hot verses from the singers, accompanied by a Breezy and Alsina harmony on the soaring chorus.
"With them gold slugs/ I'm grilling and I'm f***ing and the same time," sings August.
Listen to 'Gold Slugs' below:
(Warning: This song contains strong language that some may find offensive.)
The track includes signature DJ Khaled humour, boasting about looking after his girl with a spread of seafood, rice, lobster, and some added red velvet cake.
Meanwhile Khaled has also released another new single called 'You Mine' featuring Trey Songz, Jeremih and Future.
DJ Khaled's new album 'I Changed A Lot' is set for release on 23rd October.