Chris Brown Drops Surprise Bonus Track 'Last All Night' - LISTEN
1 November 2017, 13:03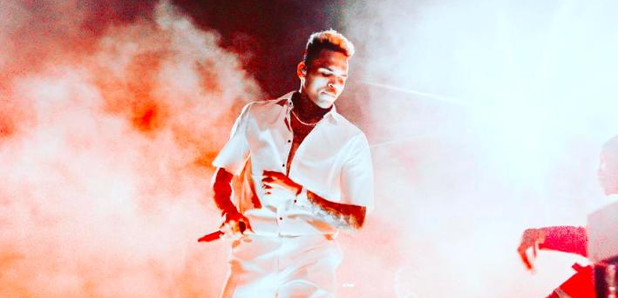 Breezy has served up another treat.
Chris Brown has treated his fans to a surprise bonus track, 'Last All Night'.
The R&B singer dropped the stand-alone song following the release of his long-awaited double album 'Heartbreak On A Full Moon'.
"Wanted to do something special for the ladies," he wrote after posting the seductive track.
"I can't even lie," he croons over the slick beat, "It's too damn good, I can't handle it."
Listen to 'Last All Night' below:
The new drop serves as an addition to Breezy's epic 45-track release which arrived yesterday (31st October).
Featuring the likes of Jhené Aiko, R. Kelly, Usher, Gucci Mane, Future and more, fans are a mission to get 'Heartbreak On A Full Moon' to number one.
Meanwhile, Brown recently took to Instagram to defend his consistent work ethic and issued some strong words of warning to his competition.