12 Moments That Prove Chris Brown's Dance Moves Are Out Of This World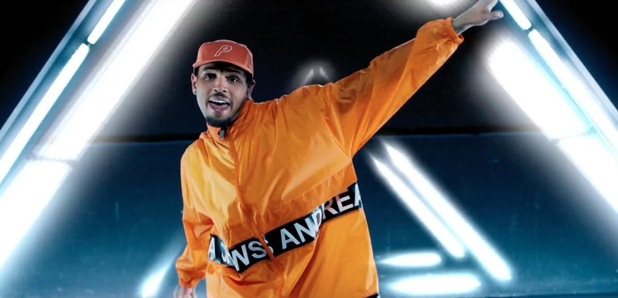 Breezy has got some serious skills.
As far as performers go, Chris Brown is a triple threat.
He's got one of the most distinctive voices in modern R&B, he's appeared on the big and small screen, and his epic dance moves take centre stage in most of his music videos.
Breezy has been blowing people away with his dancing since his career debut 'Run It' in 2005 and, 12 years later, his routines are still as slick as ever.
Check out some of Chris Brown's best dance moments below:
'Party' Feat. Gucci Mane & Usher
This star-studded collaboration sees Breezy team up with his R&B predecessor Usher for some huge routines.
'Turn Up The Music'
Taken from his fifth album 'Fortune', this dancefloor hit is the perfect backdrop for Breezy's fast-paced, energetic performance.
'Yeah 3x'
Who could forget this uplifting classic? Brown takes to the streets to show off his enviable moves in this video.
'Anyway' Feat. Tayla Parx
Breezy and his squad are completely in sync with their robotic dance routine during the chorus of this banger.
'Fine China'
Brown has got his sights on one special lady in the video for this infectious, disco inspired tune.
'Gimme' That Feat. Lil Wayne
This classic song sees Breezy team up with life-long collaborator Lil Wayne, with it's music video serving up some serious Michael Jackson vibes.
'New Flame' Feat. Usher & Rick Ross
What a trio! Usher and Breezy form the ultimate dancing double act as Rick Ross spits some typically epic bars.
'Forever'
'
Forever' is one of Chris Brown's best loved tunes and is paired with an equally iconic music video. Moves on point!
'Kiss Kiss' Feat. T-Pain
Filmed in a school setting, this video sees Breezy show some amazing choreography that was nominated for a VMA in 2008.
'I Can Transform Ya' Feat. Lil Wayne & Swizz Beatz
This futuristic video involves Brown transforming into sleek sports cars and dancing alongside cyber ninjas, as you do.
'Loyal' Feat. Lil Wayne & Tyga
Alongside Breezy, Wayne and Tyga, this video sees Usher, Trey Songz and Ty Dolla Sign all make cameo appearances in this 2013 smash.
'Zero'
This tune is a major highlight from Breezy's seventh album 'Royalty', and it's music video involves the singer nailing some amazing dance routines.