Chris Brown x ACE Family Charity Basketball Match: Dates, Tickets and Event Details Revealed
27 June 2019, 16:06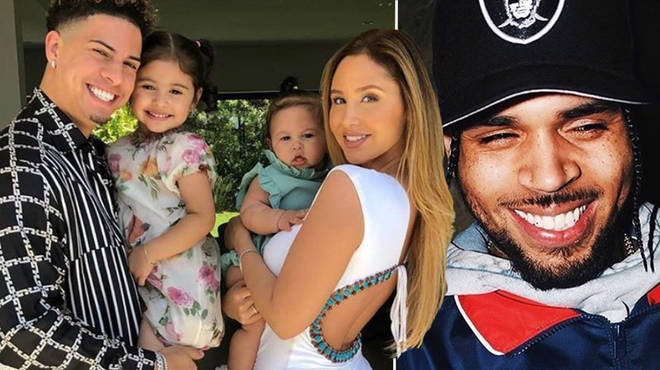 YouTubers the ACE Family and Chris Brown are joining forces, putting on a charity basketball match.
YouTubers The ACE Family will go head-to-head with R&B star Chris Brown in a basketball match - with proceeds going to charity.
But where is being held, what date is the match and can you get tickets still? Here's the lowdown...
READ MORE: Chris Brown's 'ex' and Megan Thee Stallion's flirty Instagram exchange sparks dating rumours
Who are the ACE Family?
The Ace Family are possibly one of the coolest families in the US - not only are they super attractive, they have their own YouTube channel which features hilarious videos of them playing pranks on each other and vlogging their day-to-day life.
Canadian model Catherine Paiz and former basketball star Austin McBroom first started dating in 2015.
A year later, they launched their own YouTube channel, entitled 'The ACE Family'. On August 24, 2017, Austin proposed to Catherine.
They both share two adorable daughters - Elle was born in May 2016, while Alaïa arrived late last year.
They currently have over 16million subscribers on YouTube and over 23k followers on Instagram.
How long has Chris Brown been involved in the basketball match?
Ashley will be going head-to-head with R&B singer Chris Brown, who was involved in last year's charity event, too.
There'll be a three-point shootout and a five-on-five basketball game, also featuring other celebs and influencers.
What date is the ACE Family charity basketball event?
The charity match is taking place on Saturday, June 29, 2019.
It kicks off at 6pm.
Where is the charity match with Chris Brown?
This year's event takes place at the Staples Center in Los Angeles.
In previous years, it's been held at USC's Galen Center, which is also located in LA.
Can I get tickets and how much are they?
Tickets are currently on sale for the event at AXS.
Prices start $46.60 each, but can cost up to $258.75, depending on the area you wish to sit in.