Stream Childish Gambino's 'Because The Internet' Album In Full
4 December 2013, 10:22 | Updated: 4 December 2013, 10:33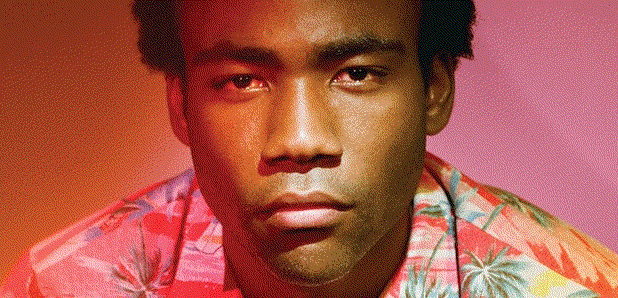 Christmas has come early for Childish Gambino fans – a week before its official release date his new album 'Because The Internet' is available to stream.
It features a lengthy tracklist of 19 songs – all of which are available to stream now – plus there are appearances from Jhené Aiko, Chance The Rapper, Azealia Banks and Problem, who provides as-libs on 'Sweatpants,' a track that leaked last week.
itunes stream of 'because the internet': http://t.co/CbAmMomxQP

— Childish Gambino (@DonaldGlover) December 3, 2013
The 30 Rock actor also shared the track 'Telegraph Ave' early last week with an accompanying Ta-ku remix that has an upbeat flip on the woozy song that we can't stop listening to.
Find the full tracklisting for 'Because The Internet' below:
1. The Library (Intro)
2. I. The Crawl
3. II. Worldstar
4. Dial Up
5. I. The Worst Guys (Feat. Chance The Rapper)
6. II. Shadows
7. III. Telegraph Ave.
8. IV. Sweatpants (Feat. Problem)
9. V. 3005
10. Playing Around Before the Party Starts
11. I. The Party
12. II. No Exit
13. Death By Numbers
14. I. Flight of the Navigator
15. II. Zealots of Stockholm (Free Information)
16. III. Urn
17. I. Pink Toes (Feat. Jhené Aiko)
18. II. Earth: The Oldest Computer (The Last Night) (Feat. Azealia Banks)
19. III. Life: The Biggest Troll (Andrew Auernheimer)
Because The Internet is officially released on 10th December 2013.