Watch Tinashe & Chance The Rapper's Show-Stopping Performance Of 'All My Friends'
26 February 2016, 13:16 | Updated: 26 February 2016, 13:37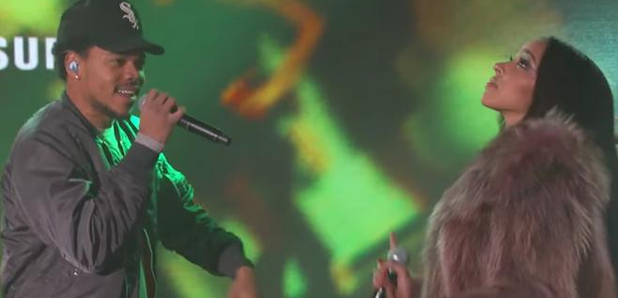 Tinashe also performed 'Ride of Your Life'
Chance The Rapper and Tinashe performed Snakeship's 'All My Friends' on last night's Jimmy Kimmel Live.
The track, produced by the London-based duo, was released late last year.
Tinashe, who's due to embark on a world tour next week, also performed her new song 'Ride of Your Life'. The singer will release her second album 'Joyride' later this year.
Chance also appeared on Saturday Night Live earlier this month to perform 'Ultralight Beam' alongside Kanye West.