Chance The Rapper Delivers Stunning 'Tiny Desk Concert' Performance - WATCH
6 July 2017, 11:26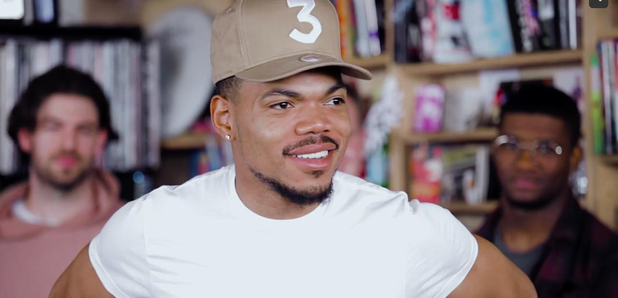 Finally!
Chance the Rapper made his debut on NPR's Tiny Desk Concert series with an incredible live performance this week.
The Grammy Award-winner stopped by the famous offices to perform three songs, including a Steve Wonder cover and a poem.
After admitting himself as a "big fan" of the Tiny Desk series, Chance was joined by his three-piece band and four backing singers for a rendition of 'Juke Jam' from 2016's 'Coloring Book'.
Chance also recited a poem he wrote specifically for the session called 'The Other Side' before performing a cover of Stevie Wonder's 'They Won't Go When I Go'.
Watch Chance The Rapper's Tiny Desk Concert below:
Meanwhile, Chance was recently recognised for his humanitarian work at the 2017 BET Awards.
The rapper delivered a powerful speech as he was presented via a video message from former first lady Michelle Obama.