Chance The Rapper To Drop New Album 'Surf' This Year
22 October 2014, 10:18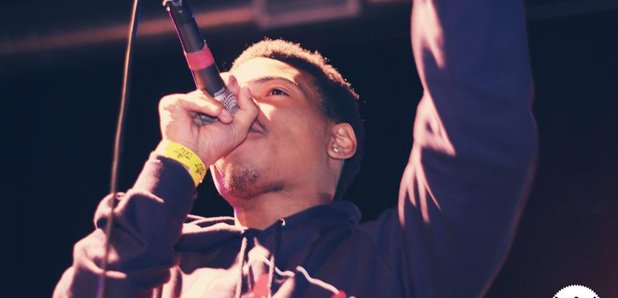 Plus the 'Acid Rap' rapper reveals he's been working with J Cole, Pharrell and Frank Ocean on new music.
Chance The Rapper has revealed that he will be releasing a new album with his band, The Social Experiment, before 2014 is out.
The rapper, who dropped new song 'No Better Blues' last week, told Billboard that he will be releasing the album for free.
"Surf is the first project, which is coming out before the end of 2014. It's the first Social Experiment project. It's a big step for all of us all... There's a lot of great instrumentation. A lot of input from cool writers. I'm already saying too much."
By the sounds of it 'Surf' is just one of many projects Chance has got up his sleeve, as he also spoke of a project entitled 'SOX' and confirmed that he's been working with big names including J Cole, Migos and Frank Ocean on the new material.
"We worked with Migos. We worked with J. Cole. We did some work with Emily King just last week. Somebody who helped us out a lot with just getting into the project was Rick Rubin. And Frank Ocean: Chance said. "There's been a lot of just people in the studio watching us work almost like a house band. People come in just to watch us jam out."