Over 90 Hospitalised At Show Featuring Chance The Rapper
24 July 2017, 10:00 | Updated: 24 July 2017, 10:21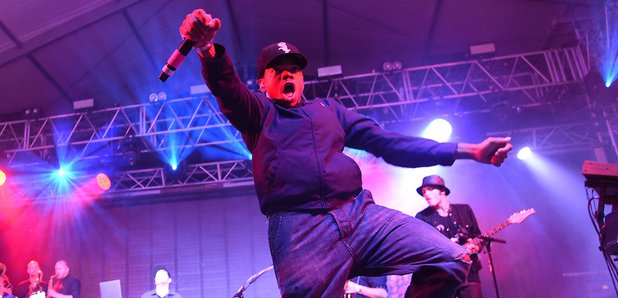 "Severe intoxication" led to a lot of people ending the night badly.
Chance was playing at Hot 93.7's 'Hot Jam' concert in Connecticut on Friday night. The crowd of 21,000 was mainly teens and people in their early 20s and most of those hospitalised for severe intoxication were underage (the legal age for drinking alcohol in the state is 21).
The Hartford police Deputy Chief, Brian Foley, posted a video on Twitter early on in the day showing the crowd partying and warned parents that the police were not tolerating underage drinking.
Parents:
Did you drop your teen off at the concert tonight. This is what it looks like. & HPD is enforcing underage drinking in the lots. pic.twitter.com/qtsVKOGJTH

— D/C Foley (@LtFoley) July 21, 2017
In spite of the warning some people went too hard and ended up in hospital.
The Hartford police told Buzzfeed that heat played a role in so many being hospitalised with temperatures in the mid 30s and no little shade at the venue.
People on social media pointed out that while many were there to see Chance, he hadn't organised the show and should not be blamed for what happened:
This was Hot Jam not a Chance concert why are you contacting his reps for comment? And not 93.7? https://t.co/OlUZrlq7w9

— Amonie (@aye_dollar_sign) July 22, 2017
Chance "was part of the lineup during Hot 93.7's Hot Jam concert at Xfinity Theatre in Hartford..." NOT a CHANCE EVENT!!! @CNN wtf is this https://t.co/uxtAFVrHkb

— Not Sam Whiteout (@MarkyMarkese) July 24, 2017
Chance shared the bill with Kyle, PnB Rock and ANoyd. And in spite of the problems of the day he still put on an amazing show: