Read Drake's Text To Chance The Rapper After His First Grammys Win
13 February 2017, 07:54 | Updated: 13 February 2017, 07:56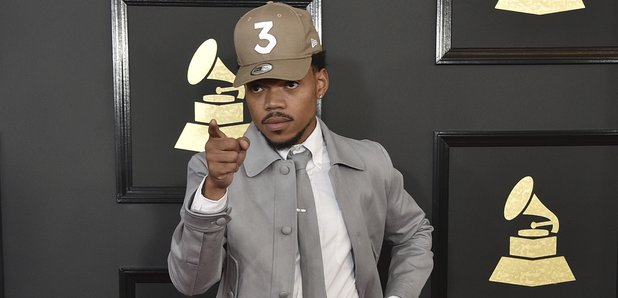 No hard feelings here.
After years of not being able to qualify, Chance The Rapper was finally recognised by the Grammy Awards last night as he picked up not one, not two, but three awards for his album 'Coloring Book, including 'Best New Artist,' 'Best Rap Performance' and 'Best Rap Album.'
Fans at home weren't the only ones happy for the Chicago rapper as Drake, who is currently touring the UK, took time to send Chance love via a text message from Manchester.
Twitter exploded as they realised that Chance, who gives all his music away for free, beat both Kanye and Drake to take home the award. What a moment.
CHANCE RLY JUST WON A GRAMMY OVER BOTH DRAKE AND KANYE AND HE BUILT HIS ENTIRE CAREER ON BEING A COOL DUDE W FREE MUSIC IM HERE FOR THIS

— lauren sanderson (@laurenthellama) February 13, 2017
Drake stans will be like "what Coloring Book over Views?!" Yeah Chance put together a better album than Drake. Deal with it. #GRAMMYs

— Mozo (@famzmozo) February 13, 2017
Chance Just Won Best Rap Album At The GRAMMYS Over Drake And Kanye! Wow. This Dude Is A Legend

— OCD For Life (@MooshAndTwist) February 13, 2017
chance just beat drake and kanye..... AND HE'S INDEPENDENT.... chance is legendary bye

— flower queen (@IMACTUALLYUGLY) February 13, 2017
Congratulations Chance.