Chance The Rapper Reveals New Feel-Good Song 'Angels'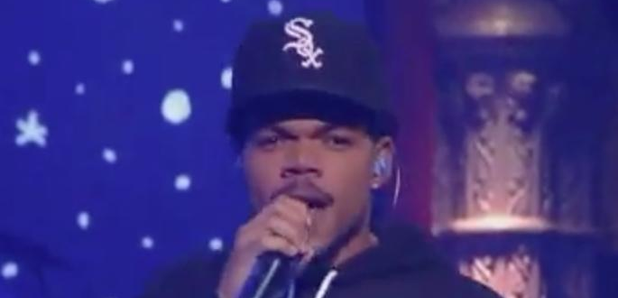 New music from Chance.
After recently teasing news that he is working on a new mixtape, Chance The Rapper appeared on 'The Late Show With Stephen Colbert' to debut new song 'Angels'.
The bright, feel-good track, is accompanied by a horn section, steel drums, and features fellow Chicago native Saba, who delivers a powerful hook.
Watch Chance perform the track live on 'The Late Show With Stephen Colbert' below:

"I don't even need the radio/ and my new s**t sound like a rodeo/ Got the old folks dancing the do-si-do/ so they f**k around and sign me to OVO," raps Chance.
He also references his new fatherhood, Chief Keef, Steve Jobs, and more in his signature upbeat style.
Listen to the song below: