Chance the Rapper Releases New Album 'Surf' With The Social Experiment
29 May 2015, 10:30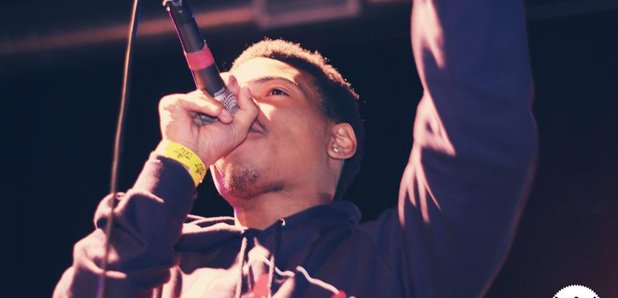 His solo album is reportedly still in the works.
Chance the Rapper has released a new album, a group project made with his band the Social Experiment.
'Surf' is not a solo release from the Chicago rapper, who describes the album as "the first Social Experiment project". A follow-up to his critically-acclaimed debut 'Acid Rap' is reportedly still in the works with Frank Ocean, André 3000, and J. Cole rumoured to guest.
The album features recently-shared singles 'Sunday Candy', 'No Better Blues' and 'Wonderful Everyday: Arthur'. Among those featuring are Janelle Monáe, Erykah Badu and rising star Raury.
Listen to Chance The Rapper And The Social Experiment 'Surf' below:
The full Surf tracklist is below:
01. Miracle
02. Slip Slide (feat. Busta Rhymes, B.o.B., and Janelle Monáe)
03. Warm Enough (feat. J Cole)
04. Nothing Came to Me
05. Wanna Be Cool feat. (Big Sean and Jeremih)
06. Windows (feat. BJ the Chicago Kid and Raury)
07. Caretaker
08. Just Wait
09. Familiar (feat. Quavo and King Louie)
10. Smthnthtlwnt
11. Go (feat. Joey Purp)
12. Questions
13. Something Came to Me
14. Rememory (feat. Erykah Badu)
15. Sunday Candy
16. Pass the Vibes