Cardi B SLAMS Police During Furious Rant After They Shut Down Event At School - WATCH
22 August 2019, 11:25 | Updated: 22 August 2019, 11:59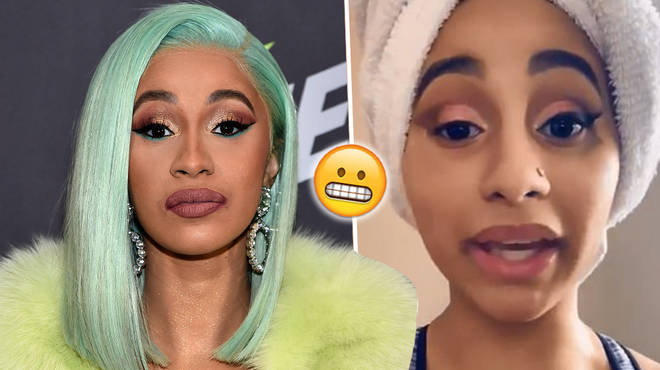 Bronx rapper Cardi B takes to Instagram to let off steam on the police for allegedly shutting down her event, where she planned to give out school supplies to kids.
Cardi B uploaded a video of herself on Instagram, ranting about police canceling a school supply giveaway where she planned to support underprivileged children.
In collaboration with rapper A Boogie Wit Da Hoodie, the hip-hop superstar planned to help out children who have limited resources and live in poverty.
The NYPD allegedly only denied claims after after Cardi told them to "suck a fart" and got angry in the Instagram video.
A representative for the school allegedly supported the police's story, but Cardi is still up for telling her truth and letting her fans know she wasn't responsible for the event cancellation.
Cardi took to Instagram to explain to her fans that herself and A Boogie Wit Da Hoodie had a huge day planned for the kids including a ton of school supplies for students.
The 26 year-old rapper began "The NYPD decided to shut it down supposedly due to safety issues, safety concerns, which I don't understand because I went to two different hoods -- I went to two different projects and everybody was out."
She continued "There was no smoke, there was no issue, there was no beef. It was straight positive vibes only," she said. "So I don't understand how this, today, would be an issue".
Cardi let her fans know she has done similar events that have previously run so smoothly.