Cardi B Reveals The X-Rated Thing She Misses Most About Offset Following Split
19 December 2018, 12:16
The 'Money' rapstress addressed her recent break-up with estranged husband Offset - and got very honest with the intimate details.
After Cardi B announced her shock split with her now-estranged husband Offset, the Migos rapper took to Twitter to proclaim he misses her.
"F*CK YALL I MISS CARDI," he tweeted, while the 26-year-old kept quiet. Days later, Offset crashed Cardi's Rolling Loud set in an attempt to win her back, but with no success.
On the outside, it would appear Cardi is putting on a strong front in the wake of the break-up. However, her recent Instagram Live suggested otherwise.
The 'Money' hitmaker took to social media to reveal the one thing she misses most about Offset. "Oh my god I almost died," she begins after sipping on a cup of coffee.
"My gag reflexes are leaving 'cos I haven't sucked d*ck in such a long time. I miss the D. I miss it. A lot," she continues between sips. 
"I want it. In my throat. Inside of me. Demolishing me. Destroying me. Oh sh*t, I need more coffee." Watch the hilarious clip above.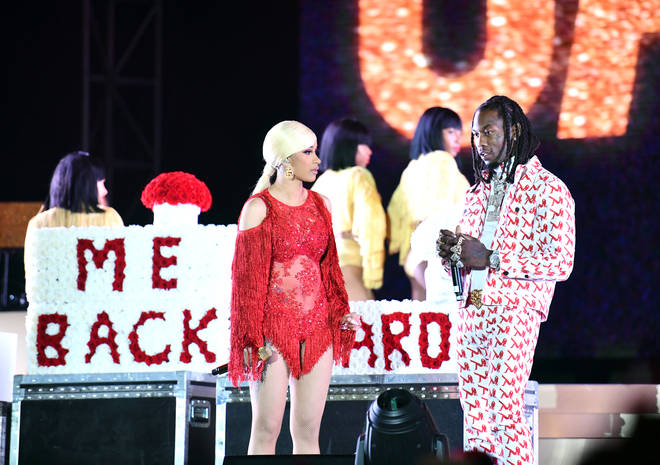 Meanwhile, Offset's father has allegedly responded to the breakup on social media. A leaked Facebook post supposedly written by him called out Cardi for making the split so "public".
"Social media is a powerful tool, but certainly no place for family situations; however, our youth, specifically my son's wife doesn't understand that," the post read.