Cardi B Responds To Reports Claiming She Was Beefing With 10-Year-Old Rappers
5 September 2019, 17:46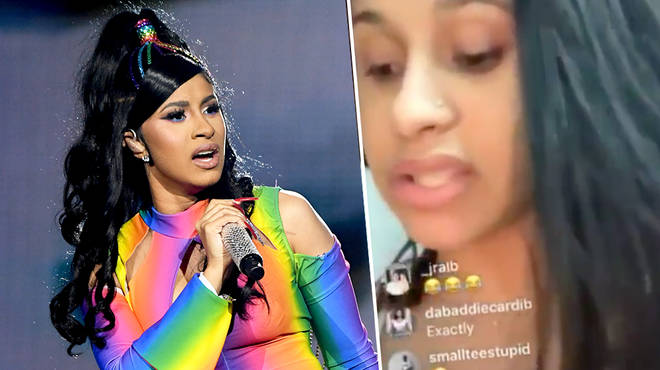 Cardi B has taken to Twitter to respond to reports claiming she was beefing a group of 10 year-olds, who made a diss track about her.
Cardi B has responded to reports claiming she was calling out a group of child rappers in an Instagram Live rant.
On Wednesday (Aug 4) The Bronx rapper took to Twitter to refuted the rumours, by posting a video of who she was directing her rant at. Cardi revealed she was actually responding to critics who dismissed her accomplishments.
Reports emerged accusing Cardi of clapping back at a child rap crew ZN8tion as they made a diss track about her. The diss track questioned her relevancy, criticised her appearance, and accused her of having a fake ass.
The rapstress cleared up the her rant, which reports alleged was directed at ZN8tion on Twitter.
Cardi began by writing "First of all I was talking about a fan base that was coming for me when it comes to album and Grammies and people chopped my video to make it seem like I was talkin about them kids".
Cardi B continued "Second why don't ya go b*tch to the parents that got lil kids talking shit about others?" she wrote on Twitter.