Offset Reveals Why He Crashed Cardi B's Rolling Loud Set Following Backlash
17 December 2018, 10:22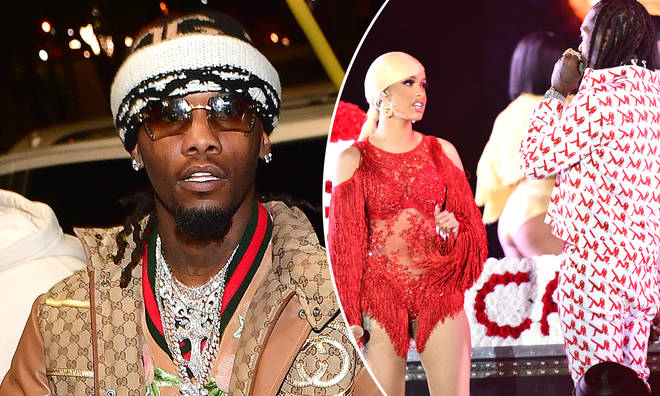 The Migos rapper received criticism this weekend after storming his ex Cardi B's set at Rolling Loud Festival following their split, with many labelling the move as an example of toxic behaviour.
Ever since Cardi B announced her shock split with Offset, the Migos rapper has made it pretty clear that he wants his now-ex wife back in his life.
During the 'I Like It' rapstress's set at Rolling Loud Los Angeles this weekend, a giant flower displayed spelling out the words "Take Me Back Cardi" was wheeled onto the stage, followed by Offset himself.
The rapper essentially crashed Cardi's performance to beg for her forgiveness and apologise for his actions, echoing his previous statements on social media.
However, as an unimpressed Cardi appeared to speak in hushed tones to Offset, many labelled the move as a form of harassment and slammed Offset for his "toxic" behaviour.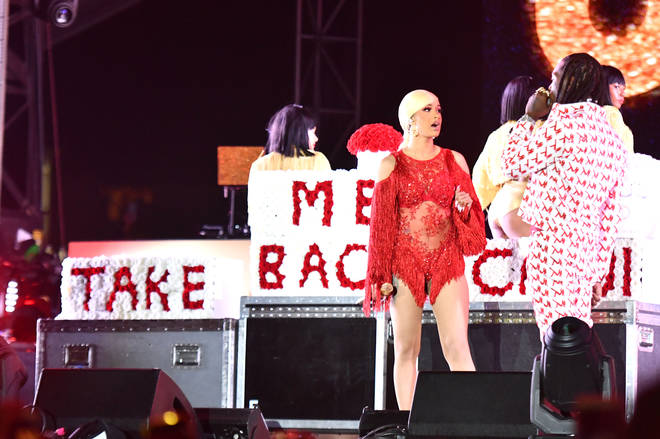 "This Cardi and Offset situation is so messed up," wrote one user on social media. "None of his "apologies" are sincere, they're just manipulative. He got his homies supporting his toxic behavior too."
"Offset is displaying manipulative and abusive behavior towards Cardi B," wrote another. "He's doing this in front of a crowd and gaslighting the reasons she made her decision to leave bc of HIS behavior. My goodness."
In response to the backlash, Offset took to Twitter in an attempt to justify his actions and explain why his apologies are being made so publicly.
"All of my wrongs have been made public, i figure It's only right that my apologies are made public too. A n***a was just trying .....thank god I ain't got no balloons sheeesh," he wrote.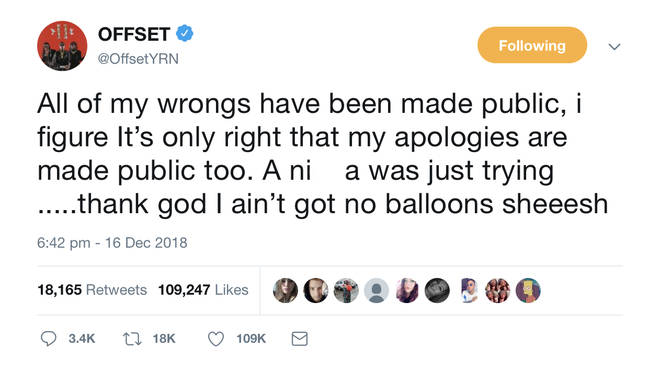 Following the incident, Cardi herself took to Instagram to thank her fans for their support, while asking them to politely respect both her and Offset.
"Violating my baby father is not going to make me feel any better, because at the end of the day, that's still family," she said. "Unfortunately, we going through things, and you know, it's not private—it became public.
"I just want things to die down. I just need time so we can see eye to eye. I can't predict the future, I don't know, but the whole coming at my baby father bulls**t doesn't make me feel better.
"I just want to say thank you everybody for respecting my wishes." In another video, Cardi clarified that her relationship with Offset isn't back on, despite speculation.
"I see a lot of people bashing me because they feeling that I'm defending 'my baby father,' that I'm getting back together with him," she said.
"I'm not saying that I'm getting back together with him. I just don't like that bashing online thing."