Cardi B Responds To Nicki Minaj Queen Radio Diss: "Numbers Don't Lie"
13 September 2018, 14:35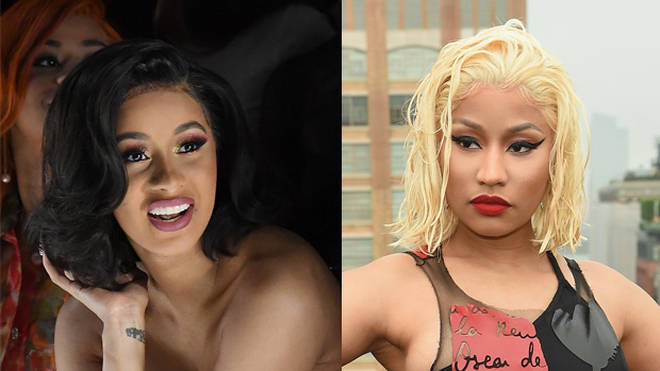 Cardi B has sent Nicki message...
Cardi B appears to have responded to Nicki Minaj's lengthy rant aimed at her on Queen Radio.
The Bodak Yellow rapper, who threw a shoe at Nicki during a confrontation at New York Fashion Week, responded to accusations that she benefits from payola.
During her huge rant, Nicki Minaj suggested that Cardi B has benefitted from her record label paying radio stations to play her songs.
Despite denying accusations from fans in the past, Cardi B has angrily hit back at Nicki's latest claims.
She posted a photo of 2018's best-selling Hip-Hop albums of 2018 so far, which included her debut LP 'Invasion Of Privacy' and didn't include Nicki Minaj's 'Queen'.
"Numbers don't f*ckin lie," she captioned the post.
She then posted a photo of herself performing to a crowd full of people from 2016.
"7/29/2016! No label, no radio play, fresh out of love and Hip-Hop, only 200k in my bank account, my first tour!!! Nobody can make you feel like you cheated yourself or you don't deserve to be where to be where you at when you know you worked yourself to the top!!!
"Thank you Bardigang! You been here since the get go!"
Meanwhile, some fans are convinced that Beyonce has now picked sides in the ongoing feud between Nicki Minaj and Cardi B.
The 'Lemonade' singer has been posting a picture of Nicki Minaj on the big screen of her tour alongside JAY-Z since their physical altercation last weekend.