Cardi B Announces She Is "Done Being Social" Over Fresh Feud Allegations
3 May 2018, 12:21 | Updated: 3 May 2018, 12:34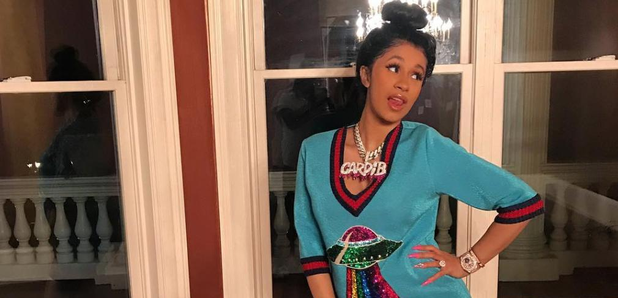 Cardi isn't happy.
Cardi B has announced that she plans to change her approach on social media after being accused of 'blocking' the career of female rapper Kash Doll.
Cardi, who is currently pregnant with Offset's baby, took to Twitter vent her frustration over a number of headlines about her.
"Is like Cardi B VS the World," she tweeted.
Is like Cardi B VS the World

— iamcardib (@iamcardib) 2 May 2018
She then added in a now-deleted tweet: "Everybody got a story to say about me Cardi this Cardi That all of a sudden when a b*tch good.
"Where was all this stories and bullsh*t at when i was on LHH or just IG famous making videos .Im telling ya when you up people try they best to put you down."
"And i never have to play victim i alway been a Gangsta I'm just sick and tired of people saying some sh*t about me," she added. "Where was all these problems and all this bullsh*t at when cardi was doing mixtapes and couldn't get on the radio ?where ?where? Now Cardi this Cardi That ?GTFO .
"Tired of being humble ,tired of being nice, Tired of keeping sh*t to myself," she added. "Im soon going to talk about everything I'm so sick and tired of people sh*t and they bullsh*t.
"You know what ?Im not going to let motherf*ckers drive me crazy ..you will love it if i a was bum or lose everything tomorrow," she continued. "Imma just eat ,go to the studio and post my looks and my music .I'm done been social. People don't deserve real ni**as."
Although the source of her frustrations aren't specified, Cardi B has been facing a number of controversies recently.
Her latest involves a rapper called Kash Doll, who claims that Cardi B took her off YG collaboration 'She Bad', which featured on her debut album 'Invasion Of Privacy'.
Doll claims she wasn't bothered by being removed from the song but was frustrated by being told she wasn't allowed to share the original song on Soundcloud.