Inside Cardi B's Hermès Birkin Bag collection: Prices, photos & more
21 July 2021, 17:29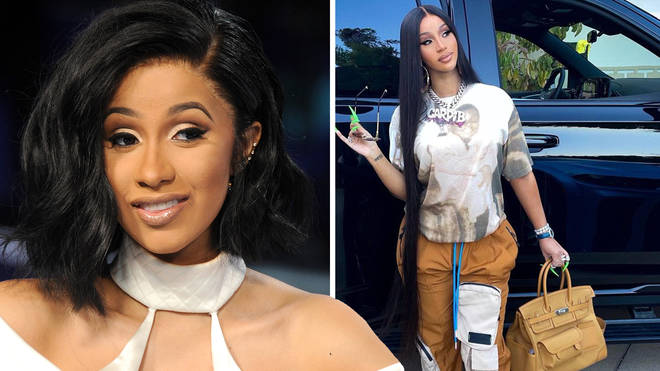 The rapstress has an astonishing amount of the famous Hermès Birkin Bags. Let's take a look at Cardi's collection...
Cardi B has always been vocal about her love for Hermès Birkin bags. At this point, she has accumulated an extensive collection of the luxury designer bags.
The 28-year-old rapstress is one of the most loyal fans of the quintessential and exclusive bag.
Other celebrities such as Victoria Beckham, J Lo, and Lady Gaga also have a massive collection of bags which are the same design first made for Jane Birkin in 1984.
Let's take a look at Cardi's Birkin Bags...
What are Birkin Bags?

The Birkin bag is a line of tote bags by the French luxury designer goods maker Hermès.

Birkin bags are handmade from leather. The famous bags are named after the English actress and singer Jane Birkin.

The bags are a popular item with handbag collectors.

They are associated with exclusivity as they were once viewed as the rarest handbag in the world.

How much are Birkin Bags worth?

Hermès Birkin bags are the most expensive bags in the world, ranging from $40,000 to $500,000 for a single bag.

While the most of the classic design's are commonly valued anywhere between £8,600 to £145,000.

Cardi B's Birkin Cargo retails for $79,995 (£57,800).

Cardi B collection

Cardi B is spotted looking over a selection of at least 25 different Birkin bags, ranging in colourr and pattern.

The star's barking were laid out onto of two tables in her living room. Cardi is spoilt for choice, as she looks like she doesn't know which bag to pick in the photo.