Cardi B Exposes DM's After Clapping Back At Bloggers Discrediting Her Album Chart Numbers
16 August 2019, 15:30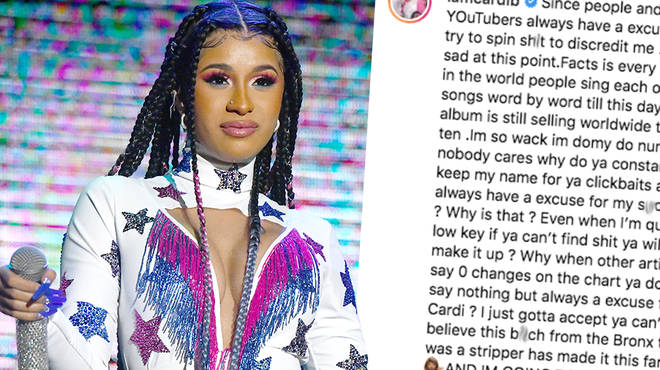 Bronx rapper Cardi B has taken to social media to call out bloggers who are discrediting her album sales. The 26 year-old exposed DM's and came with receipts.
Cardi B has clapped back at bloggers who have discredited her success after the rapper posted her worldwide album chart sales stats on Instagram.
The "Money" rapper put up the post in retaliation from Nicki Minaj's shade about having an "authentic come up". However, she's back at defending her success to YouTuber's on Instagram.
On Thursday (Aug 15) Cardi B took to Instagram to come for several bloggers telling them to keep her name out of their mouths, in now-deleted posts.
Cardi B shared screenshots from her direct messages after asking a chart-based account to explain how their numbers work. The "I Like It" rapper began her post by writing "Since people and YouTubers always have a excuse or try to spin sh*t to discredit me".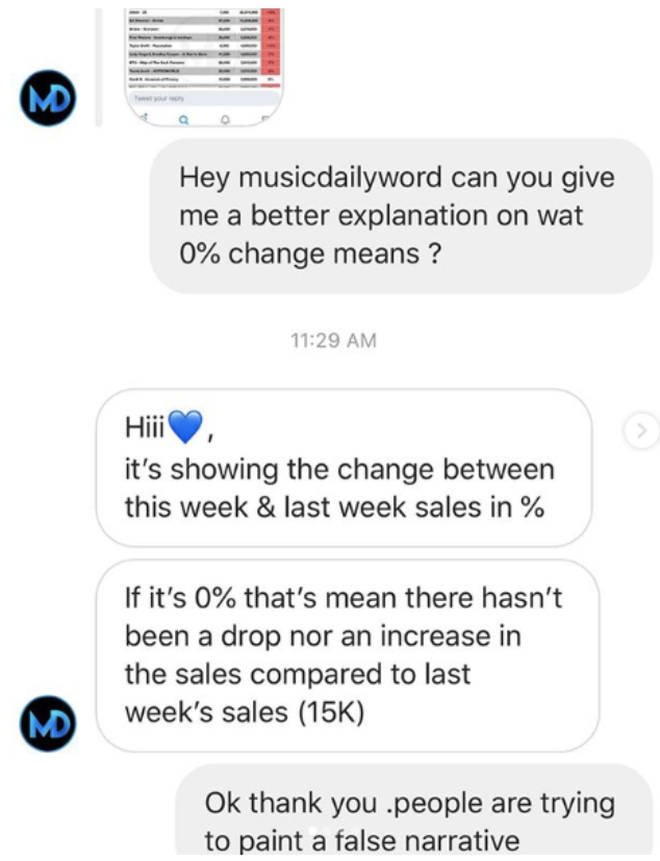 Cardi continued "Its sad at this point. Facts is every place in the world people sing each of my songs word by word till this day my album is still selling worldwide top ten."
She continued "Im so wack im domy [sic] do numbers nobody cares why do ya constantly keep my name for ya clickbaits and always have a excuse for my success."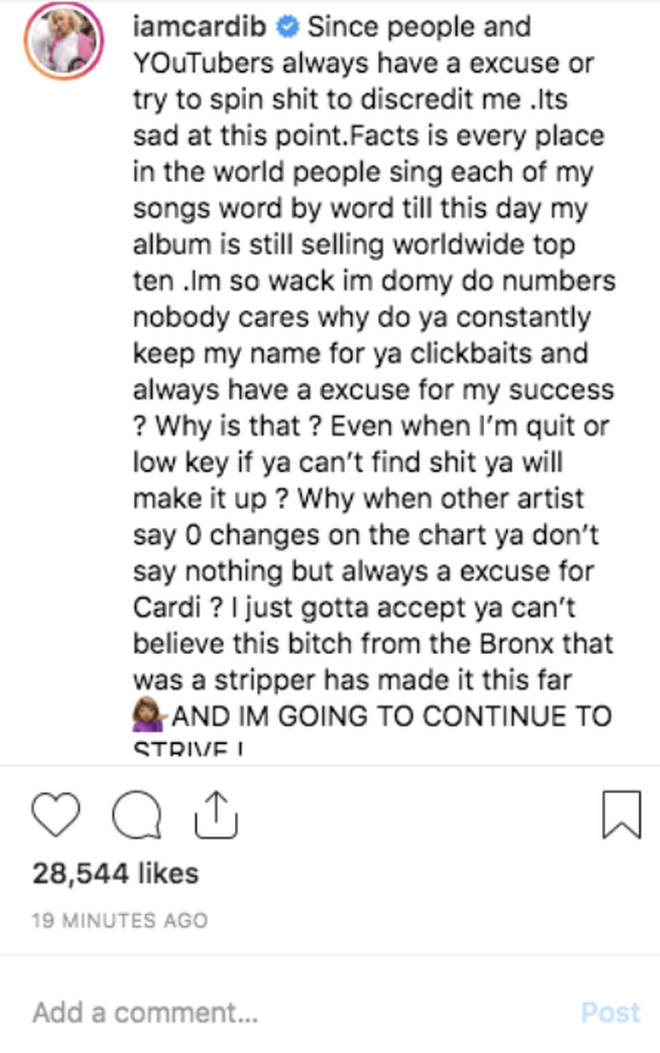 The 26 year-old rapper then singled out two bloggers in particular who have been trashing her exclusively, noting that on their page, the highest-performing videos all center around her music.
Cardi wrote "So these two motherf*ckers right here ya mean to tell me that I need help to make number on my album yet when I go on YA CHANNEL every video that has my name is the one that bring ya the most numbers and views," she said.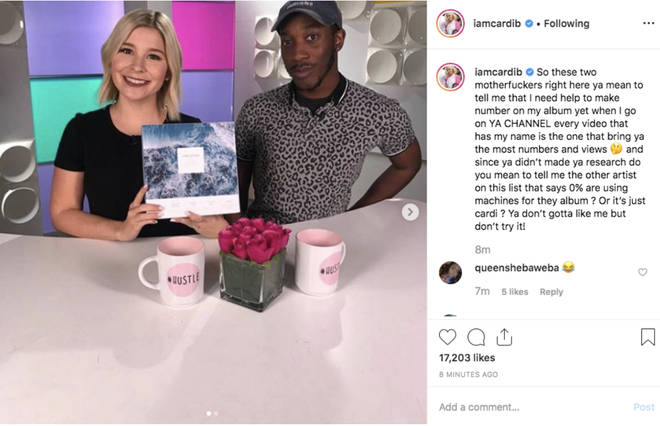 What do you think ?