Here's The Real Meaning Behind Cardi B's Baby's Name
12 July 2018, 10:14 | Updated: 12 July 2018, 11:29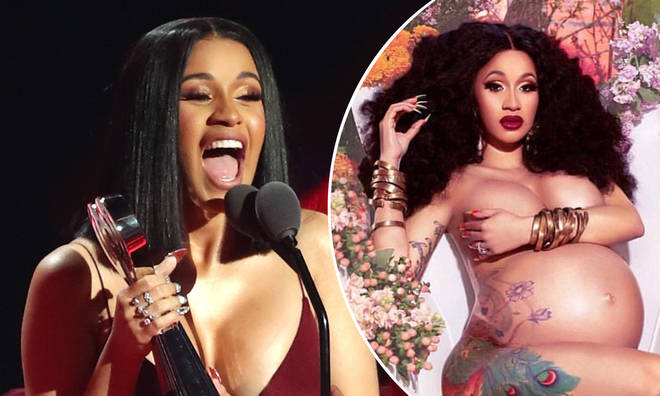 Well, it was never going to be Sandra, was it?
Congratulations Cardi B! The 'Bodak Yellow' rapstress gave birth to a baby girl on 10th July 2018, with her husband Offset by her side.
Her pregnancy was initially rumoured in February of the same year, with the Grammy nominated starlet unveiling her baby bump during a live performance on Saturday Night Live that April.
After much speculation, Cardi and Offset announced the name of their daughter - Kulture Kiari Cephus. But what does it mean? And why did they give her the unique name?
The dictionary definition of 'culture' - the true spelling of the word - is 'the arts and other manifestations of human intellectual achievement regarded collectively.' It can also be defined as 'the ideas, customs, and social behaviour of a particular people or society.'
Cardi and Offset clearly have high hopes for their little girl and the powerful impact she's going to make on the world!
Her middle name, 'Kiari' is actually Offset's first name - his full name is Kiari Kendrell Cephus - so the middle name is in honour of her father. A more popular female version of the name, 'Kiara', means "light, clear; little dark one; cockatoo".
During an interview with Ellen in April, Cardi confessed that it was Offset who suggested their daughter's name. "My dude named the baby," she said, before adding, "I really like the name."
Despite Ellen's best efforts to get Cardi to announce the name, she wanted to let Offset have the moment for himself. "I'm gonna let him say the name since he named the baby."
After debuting the name of their daughter, Cardi and Offset were met with some hilarious responses on social media from fans.
I heard if you look in the mirror and say Kulture Kiari Cephus 3 times fast, Cardi B will pop in it with the baby saying, "EOOOOWWWW".

— Xiaundez (@Emi_Bayyy) July 11, 2018
Welcome to the world, Kulture Kiari Cephus!