Cardi B Cradles Baby Kulture As Sick Newborn Is Hooked Up To Breathing Mask
9 January 2019, 11:53
The 'Invasion Of Privacy' rapstress cuddled up to her baby daughter Kulture on her poorly newborn's second day wearing a breathing mask.
Cardi B has been keeping her baby daughter Kulture close to her chest since her birth, quite literally.
The rapstress finally unveiled the first photo of her newborn at the end of last year, following her split with estranged husband Offset. This week, however, the 26-year-old has been posting about her baby for a different reason.
In a recent video uploaded to her Instagram Stories, Cardi can be seen embracing Kulture as the 6-month-old remains hooked up to a breathing apparatus.
"Second day," the 'Money' rapper wrote on the image after confirming that she "hadn't slept for 24 hours" because her daughter is suffering from a cold.
"And she wakes up every 20 minutes. She don't want nobody. We have to put her down for one second though she automatically wakes up. Such a hard, hard day."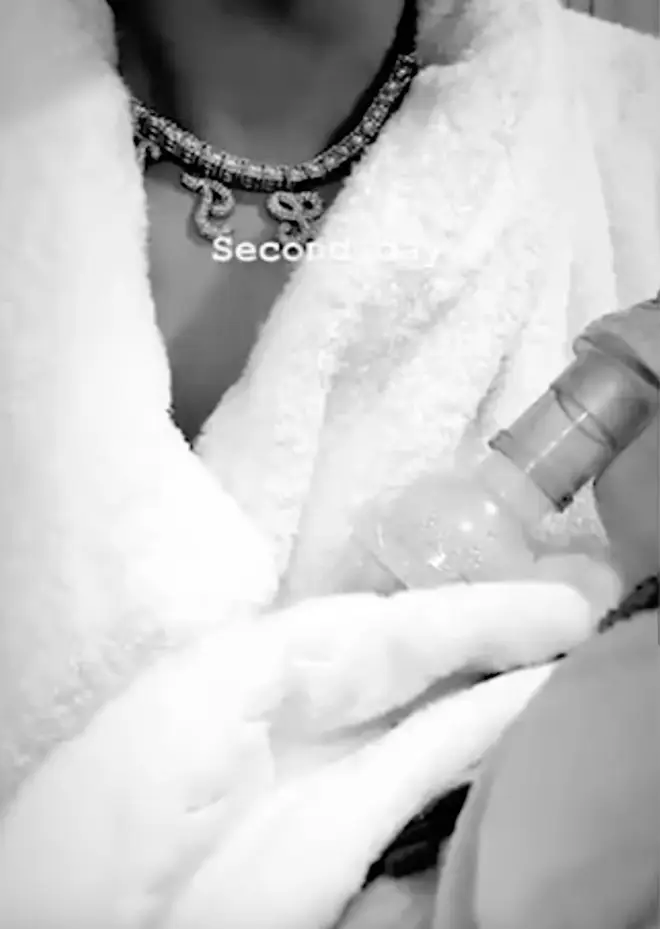 While the average common cold may not seem like a major worry in most cases, it can lead to more serious illnesses in newborn babies.
Meanwhile, Cardi has recently returned from her tour in Australia and New Zealand. The Bronx native faced an onstage blunder when she paused one of her performances mid-show to pull out a wedgie.