Calvin Harris Keeps Sharing Fan Art Of Himself On Instagram And It's Hilarious
3 February 2015, 17:32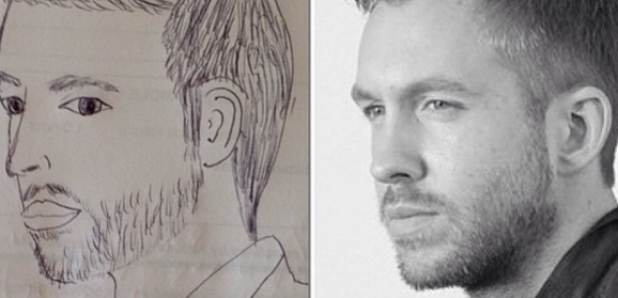 #FanArtFriday is a thing and it's amazing.
Forget 'Throwback Thursdays' and 'Flashback Fridays,' Calvin Harris has started the hashtag '#FanArtFriday' and we're really hoping it's going to catch on.
The Scottish DJ and producer has been giving fans a weekly Friday treat on Instagram by sharing a piece of fan art that's been sent in to him and they all have only one thing in common - there's room for improvement.
While stars like Drake and Rihanna often post some of their incredibly talented fans best masterpieces, we're left believing that either Calvin Harris has a really funny sense of humour or his fans are simply not that talented in the art department.
Check out some of Calvin Harris' funniest #FanArtFriday pieces below:
1. Calvin Harris kicked things off with a pencil drawing of his very round floating head.
2. This is arguably the highest quality #FanArtFriday that's been shared to date.
3. Sometimes Calvin Harris raves so hard his head changes shape.
4. 10/10 for staying in the lines on the beard.
5. Nailed it.
6. So on point.
7. It is like looking at a photograph of him.
Head to Calvin Harris' Instagram this Friday for your eighth edition of '#FanArtFriday.'