Kehlani Argues Bryson Tiller's 'TRAPSOUL' Deserves Multiple Grammys, Fans Agree
7 December 2016, 12:45 | Updated: 7 December 2016, 13:13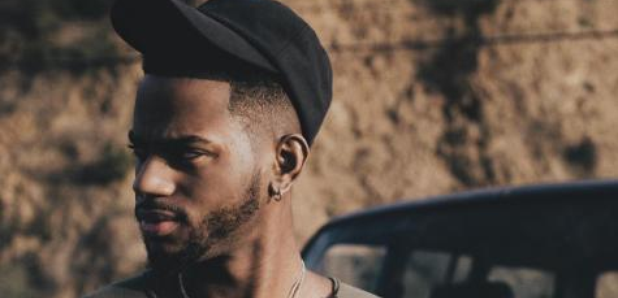 The 'Advice' singer is not happy.
Kehlani has spoken out after Bryson Tiller's debut album 'TRAPSOUL' failed to receive multiple Grammy award nominations.
The R&B starlet responded to a comment made by Canadian producer Boi-1da on Twitter, who said the snub made him 'a little sick to [his] stomach.'
Kehlani repsonded in agreement, stating that the record deserved more 'multiple multiple' Grammy's.
TrapSoul deserves multiple multiple Grammys. https://t.co/qWruyLGUGD

— kehlani (@Kehlani) December 6, 2016
Tiller's album failed to earn recognition from the Grammy panel, although he did gain a Best R&B Song nomination for his hit single 'Exchange'.
Despite the snub, the Kentucky-born artist remained grateful and took to Twitter to thank his hometown, his fans and the Academy.
Exchange is nominated for a grammy. to all the folks in louisville, remember it's Possible here. big thanks to the Academy!

— tiller (@brysontiller) December 6, 2016
and most importantly thank you to my fans! im going wherever y'all take me

— tiller (@brysontiller) December 6, 2016
Some fans, however, were in total agreement with Kehlani and Boi-1da:
.@brysontiller should have gotten more than one nom. Come on! There are NOT five Urban Contemporary albums better than Trapsoul. No way!

— Carl Chery (@carlcheryAM) December 6, 2016
wow @brysontiller wasn't nominated for best new artist? I can't take the Grammys seriously anymore

— steve french (@stone_mcspadden) December 7, 2016
TrapSoul deserves endless Grammys.

— Bryson Tiller Update (@TillerUpdates) December 7, 2016
I'm pretty upset at the fact "Trapsoul" is not nominated for any Grammys.. @brysontiller just know that album classic bro!

— Isaias Delgado (@Casper_Official) December 6, 2016
The Grammys once again fucking shit up....... HOW THE FUCK WAS TRAPSOUL NOT NOMINATED???!!!! @brysontiller

— AVO (@kolbyderrick) December 6, 2016
how did bryson tiller not get nominated for new artist? r&b album of the year? smh @Grammys

— eyez stan (@a_g_hernandez) December 6, 2016
In other Grammy news, Beyonce, Drake, Rihanna and Kanye West all lead the way with 8 nominations each.
Check out the full list of nominations here.