B.o.B Reacts To 'Beyonce' Dropping Four Days Before 'Underground Luxury'
17 January 2014, 09:08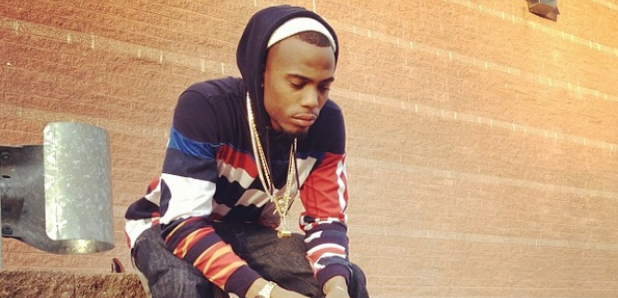 The singer talks about the making of his new album, future plans and how Beyonce blew everyone out the water.
The world stopped and listened when Beyoncé released her self-titled album completely out of the blue last month – no promotion, no warning.
Of course, we all know how that route worked out for Queen Bey ('Beyonce' will be Bey's fifth consecutive album to debut at number one). But amidst the 'I must buy Beyonce's new album' panic, came B.o.B's 'Underground Luxury,' which dropped just four days later.
"It's like, 'Dang, couldn't you have waited for 2014!" he told Billboard.
"It was definitely, like, Whoa.. She showed the world how powerful an artist can be, and at the same time how powerful the Internet is. That's how to end the year, y'know? She ended with a bang."
With 'Underground Luxury' still managing to debut a number 22 on the Billboard 200, there are no hard feelings.
The singer explained that he let himself have fun on his third studio album, and as the executive-producer, enjoyed taking control:
"If I felt like talking about my past, the I talked about it. If I felt like making a club record, then I made a club record. It's just me doing exactly what I wanted to do. I never had this much fun making an album. It's really kind of empowering."
So what's next for the 'Ready' singer? He's launching his own label and planning a tour in support of the album, which will feature appearances from Chris Brown, Future 2 Chainz and more.