Big Sean & Jhene Aiko Discuss Their Mysterious New Group Twenty88
30 March 2016, 11:40 | Updated: 30 March 2016, 17:05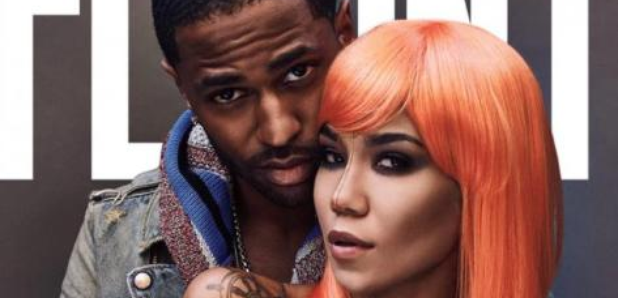 The pair opened up about their new joint venture.
Big Sean and Jhene Aiko have provided some more details about their mysterious new duo Twenty88.
Appearing on the cover of Flaunt Magazine, the pair opened up about what to expect from their surprise new album.
"Music now doesn't really cater to the feelings of a real relationship," said the now-married Aiko.
"It's all about trapping and bragging. I feel like this project is something that's needed right now…Especially a whole project, is just good for people to see. That duality is a perfect combination."

Their upcoming self-titled project has been in the works since 2015 and reportedly features '90s R&B and '70s experimental rock/soul.
According to Sean, the collobaration came together very naturally.
"It was usually just me, Jhené, and the engineer," he said. "I had a lot of the raw ideas, and she would build them up. But it was pretty natural and organic."

Speaking on the content of the album, Jhene Aiko added:
"We've created another world. Both me and Sean are super into fantasy-driven movies and so combining stuff like robots and sex, that pretty much sums us up."
"Robots are sexy as s**t," said Sean. "We've created these characters that are extensions of ourselves," Aiko continued, "it's highly sexual."
Twenty88 also opened up on their history, with Jhene Aiko revealing that she shared a "fun first date" with the rapper at an LA Lakers game in 2012.
Since then, Sean and Aiko have collaborated on singles such as 'Beware' and 'I Know'.
Their new joint Twenty88 album is set for release on 1st April.