Watch Ice Cube, Big Sean & ASAP Rocky Attempt To Make Their Hits Kid Friendly
15 June 2016, 11:55 | Updated: 15 June 2016, 12:05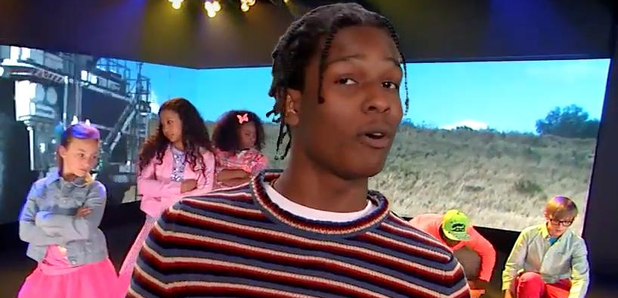 Hip Hop with a twist.
Ice Cube and Jimmy Kimmel have attempted to make Hip Hop "kid friendly", with the help of Big Sean, ASAP Rocky, Ty Dolla Sign and Lil Jon.
A group of kids have hilariously transformed songs like Big Sean's 'IDFWU' into "I Can't Tie My Shoes" and NWA's "F*ck The Police" into "Hug Tha Police".
Watch below:
ASAP Rocky's 'F*ckin Problems' gets turned into a song about toy trucks, while Ty Dolla Sign's 'Paranoid' becomes a song about baths.
Kidz Bop have previously flipped a number of Hip Hop tracks into child-friendly songs, including Macklemore's 'Thrift Shop', Flo Rida's 'My House' and Wiz Khalifa's 'See You Again'.