EXCLUSIVE: Big Sean Talks Working With Eminem On New Song 'No Favors'
19 January 2017, 14:09 | Updated: 19 January 2017, 15:25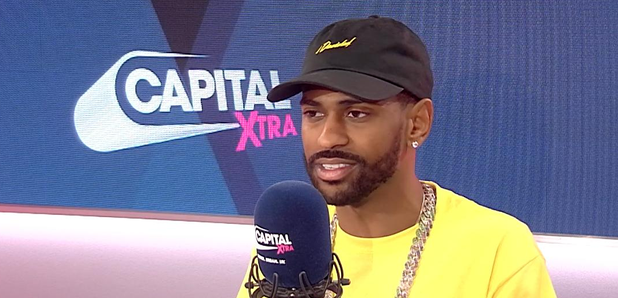 "He's the biggest rapper of all time."
Big Sean has revealed what it was really like working with Eminem on their upcoming collaborative track 'No Favors'.
The song, which is set to feature on Big Sean's hotly-anticipated fourth studio album 'I Decided', marked a huge moment for the rapper.
Speaking exclusively to Westwood, the G.O.O.D. Music artist opened up about his experience working alongside his fellow Detroit-native.
"When I heard the verse, you can just imagine my feelings," Sean said of hearing Eminem's work on the song.
"It reminded me of the first time I heard him from an excitement standpoint. I was so excited hearing it."
The rapper was quick to praise Eminem, real name Marshall Mathers, for his musical legacy - and with 240 awards under his belt, including 15 Grammys, four BRIT's and an Oscar, it's pretty hard to deny.
"I feel like Eminem throughout his whole career has been very successful, obviously." he said.
"He's the biggest rapper of all time if you just look at the numbers."
"So you can imagine what that was like, coming up in Detroit and looking up to that."
Sean's album 'I Decided' is set to drop on 3rd February, and will feature previously released hit singles 'Bounce Back', 'No More Interviews' and 'Moves'.