Beyoncé - 'Yoncé' (Official Video)
24 December 2013, 09:38 | Updated: 24 December 2013, 09:53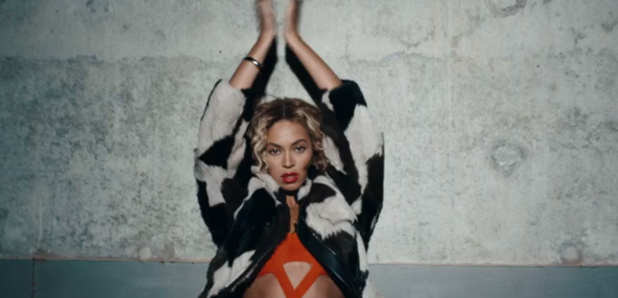 Beyoncé continues to take over 2013 with the full release of yet another one of her new songs ' 'Yoncé' - watch it here first.
Beyoncé has released the latest in a string of music videos following her surprise album drop featuring 14 new singles and 17 new videos.
This week, it's the full video for 'Yoncè' we're treated too, and supermodels Jourdan Dunn, Chanel Iman and Joan Smalls join Queen Bey for the occasion.
All of the ladies are seen dancing on the streets of Brooklyn in sexy leotards and cutout outfits.
Notice that Beyonce isn't shot singing any of the lyrics herself, instead, she leaves that to her model pals while she licks on a lollipop.
Entirely appropriately, the video ends with Beyoncé on a catwalk as photographers and fans call her name, echoing 'Yoncé'.
Watch the full video for 'Yonce' below: