Michelle Williams Feat. Beyoncé And Kelly Rowland - 'Say Yes' (Official Video)
18 June 2014, 15:42 | Updated: 16 May 2017, 15:51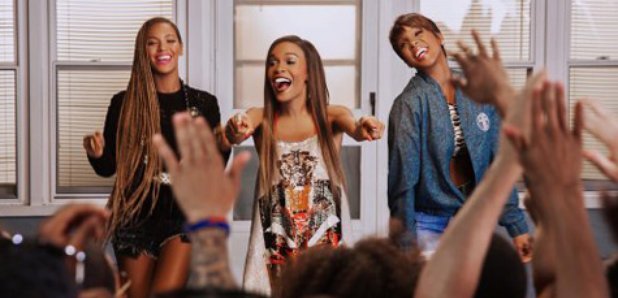 Destiny's Child reunite in the new video for Michelle Williams' 'Say Yes.'
Last month Michelle Williams reunited with her former Destiny's Child bandmates for new single 'Say Yes.'
Now, the official video has been released and Beyoncé and Kelly are along for the ride.
Watch the official video for 'Say Yes' below:
All three of the 'Survivor' singers are seen performing at a house party as everyone waves their flags in the air and dances along.
You can also catch a behind-the-scenes video which saw the three women reunite on the 12th anniversary of the release of 'Bootylicious' to for the shoot.
"This song is so inspiring and there's not enough music out there like this and i'm proud to be a part of it" Beyoncé says in the clip.