Beyonce's Mysterious 'Lemonade' Is Free To Watch On HBO This Weekend
22 April 2016, 10:33 | Updated: 22 April 2016, 10:35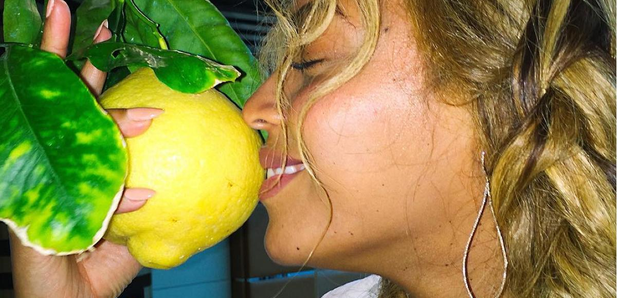 Queen Bey's new album is coming closer.
Update
Beyonce's upcoming mysterious 'Lemonade' project will be available to watch for free on HBO.
The TV network has revealed that the hour-long show will be available to non-subscribers when it premieres this Saturday (23rd April).
Following the cryptic trailer that was released earlier this week, no further details have been revealed.
Some fans have speculated that Beyonce plans to play her new album in full, while others have suggested it will be a documentary on Queen Bey's life.
Meanwhile, Beyonce's 'Formation World Tour' kicks off on 27th April and will include DJ Khaled, who announced his involvement earlier this week.
18th April
Beyonce has revealed an extended teaser trailer for her new mysterious project called 'Lemonade'.
While not much more information is revealed, Queen Bey has offered more for fans to look forward to.
"The past and the present merge to meet us here," she says against the backdrop of destructive scenes.
"Why can't you see me? You're the love of my life. What am I doing, my love? Pull me in."
Watch below:
Interestingly, a song called 'Lemonade Taste' featuring Adele appeared on a leaked 'Formation' tracklist earlier this month.
However there has been no indication of a collaboration with the '25' singer so far.
Sunday 17th April
Amid rumours that Beyonce is set to drop her new album very soon, Queen Bey has teased a mysterious new visual 'Lemonade'.
The 'Formation' singer can be seen leaning over what appears to be a vehicle, while her face is covered.
Its not currently clear what the video is about however it may be new visuals to accompany her new album.
Watch the 20-second clip below:
The "world premiere event" is set to take place on Saturday 23rd April at 11pm UK time on HBO.
EXCLUSIVE: Beyoncé's album film is near. Be patient! Get familiar with Kahlil Joseph. #WeToldYou1st #ProjectLemonade #NOLA

— THE BEYHIVÉ (@TheBeyHiveTeam) February 29, 2016
Meanwhile, Beyonce's new album, which currently remains untitled, is expected to be released sometime in the next couple of weeks.
Her 'Formation' world tour starts on 27th April.