Did Beyonce Steal The Beat For 'Crazy In Love'?
21 December 2016, 12:10 | Updated: 21 December 2016, 12:28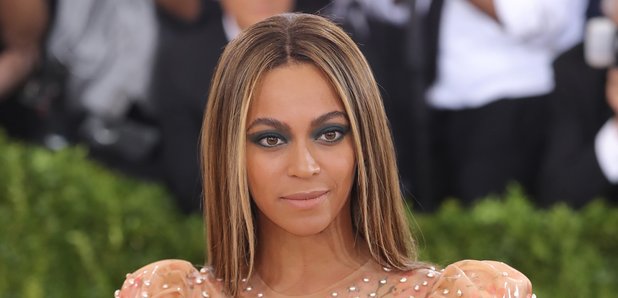 Someone is claiming they had it first…
It was the career-defining song that sky-rocketed Beyonce into solo superstardom, but one rapper has claimed that she had the beat to 'Crazy In Love' first.
Brooklyn MC Siya has revealed that she tested out the beat before Bey made it a hit in 2003.
"I had that muthaf****** Beyonce 'Crazy In Love' beat before Beyonce had it. I spit a freestyle to it in a meeting, maybe at Sony or some s***," recalled Siya in a recent interview.
"They fell in love with me. They were like, 'Alright this is it. Can we put you in a dress? Can you rap about boys?'"
However, the beat was soon passed to Beyonce who, with a little help from now-husband Jay Z, made the record one of the biggest-selling singles of all time.
As one of the first openly LGBT rappers, Siya explained that she has battled stigmas for most of her nearly 20 year career after starting out in the industry when she was just 12 years old.
"Coming into the industry [and] being that age a lot of people felt like 'OK you're young [so] we're going to mold you the way we want you to look, what to say, and how to talk,"
"I was never into that. I done dealt with every record label you can think of that has been like, 'Yo we love you! Can you just put on a dress?'"
But despite 'Crazy In Love' going on to win two Grammy Awards and countless other accolades, the female rapper isn't bitter about beat swapping within the industry.
"I'm not even tripping," she admitted, "If I had it first or whoever had it first; It's about putting content out for the fans."
You can watch the full interview with Siya here.