Beyoncé Meets Kelly Rowland's Son For The First Time, Pens Beautiful Note
7 November 2014, 10:42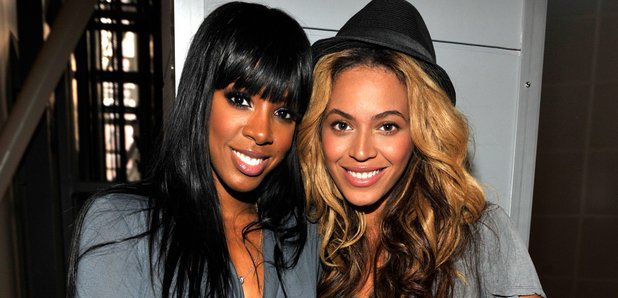 See the photo of Beyoncé meeting Titan Jewell.
Beyoncé has met Kelly Rowland's new born son, Titan Jewell, for the first since he was born on Tuesday (4th November.)
The 'Flawless' singer took to Instagram to congratulate her former Desinty's Child bandmate and close friend, posting a photo whereby she is holding his hand for the first time.
"There's no better feeling than holding my beautiful nephew" Beyoncé posted.
"Thank god for the honor of witnessing my sisters journey into motherhood. I've always dreamt of our little ones growing up together. I'm so thankful for our bond. Baby Ty, I love you so much. Congrats to my Spoons."
Beyonce's sister Solange also sent her best wishes to Kelly, who she grew up with, by posting a throwback photo of all three women together, noting that she can't believe she was the first to become a mum.
"Hard to believe as the baby, I was the momma of the family in this photo. I've now watched both of my incredible sisters give the gift of life in such magnificent, powerful, graceful, strides" Solange wrote.
"I couldn't be more moved today as I think about the power of sisterhood, kinship, and womanhood. The greatest crown to wear. The strongest bond, unbreakable. Strength, endless. Love, at the root of it."