Who Bit Beyoncé? 5 Actresses Who Have Responded To The Mystery So Far
27 March 2018, 17:05 | Updated: 27 March 2018, 17:07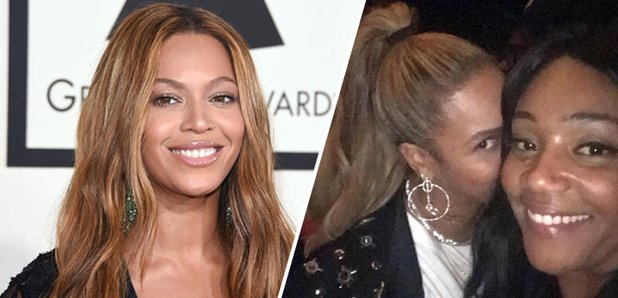 What has Tiffany Haddish said? Does Chrissy Teigen know the culprit? Who was attending the afterparty? We need answers to #WhoBitBeyonce...
After Tiffany Haddish claimed that a woman bit Beyoncé - yes, actual Beyoncé - during an afterparty at one of JAY-Z's concerts, the Internet immediately began sleuthing.
Back in January, the 'Girls Trip' actress took a selfie with the 'Lemonade' singer on that very night. She later confirmed that Beyoncé had to stop her from fighting someone at the party.
Why? Because, as Haddish later revealed, an unnamed actress was getting too close to Bey's husband. Haddish then disclosed to GQ that the aforementioned actress literally bit Beyoncé in the face.
Conspiracy theories transpired, accusations were made and potential suspects were named - but who did bite Beyoncé? Who was the actress? Who was attending the afterparty? Here's who has responded so far.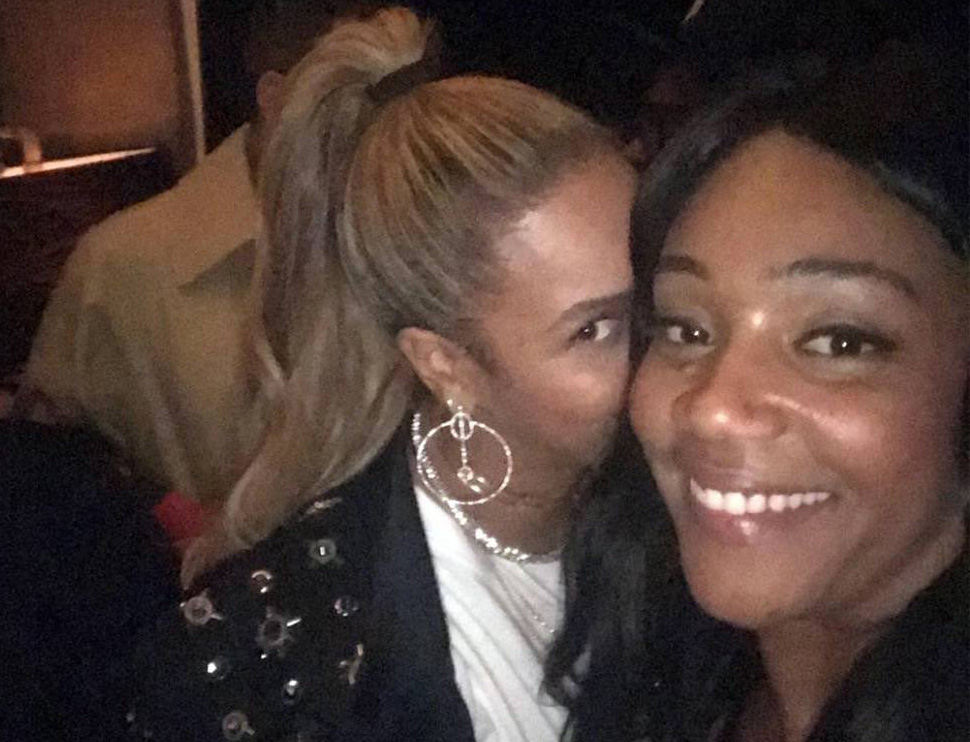 Queen Latifah
After being photographed at JAY-Z's show by TMZ, many sleuths concluded that the actress was a likely attendant of the afterparty where the biting incident occurred. However, Queen Latifah is a known friend of both Beyoncé and Tiffany Haddish, and soon became an unlikely suspect after reports began swirling.
In response to the rumours, a spokesperson for the star refused to give any comment.

Chrissy Teigen
Okay, so she's not technically an actress, but model and popular tweeter Chrissy Teigen claims that she knows who bit Beyonce. After one of the 'Formation' singer's close friends, actress Gwyneth Paltrow, was named as one of the suspects, Teigan was quick to squash that rumour, before adding:
"I can only think of one person who would do this, but I cannot say," she tweeted. "But she….is the worst." She said her initial guess was actually incorrect, and that the real culprit was very unexpected.
"My initial guess was wrong," she tweeted. "The real person? I never would have guessed. I'VE SAID TOO MUCH." Soon, names including Jennifer Lawrence, Lena Dunham, Scarlett Johansson and Amy Schumer began making the rounds on the suspect list.



Sara Foster
The next suspect? Actress Sara Foster, who played Jen Clark on US teen drama '90210'. Foster's name was added to the mix after a proposed guestlist for the party was pieced together online - names in attendance included Rihanna, Queen Latifah, Charlotte McKinney, Jen Meyer, Mellssa Forde, Halsey, Sanaa Lathan and Foster.
People seemed to think that Foster was a potential culprit due to her occupation as an actress (and her character's questionable behavioural traits in '90210'). However, after bizarrely 'admitting' to the biting on Instagram, the actress later rubbished the claims.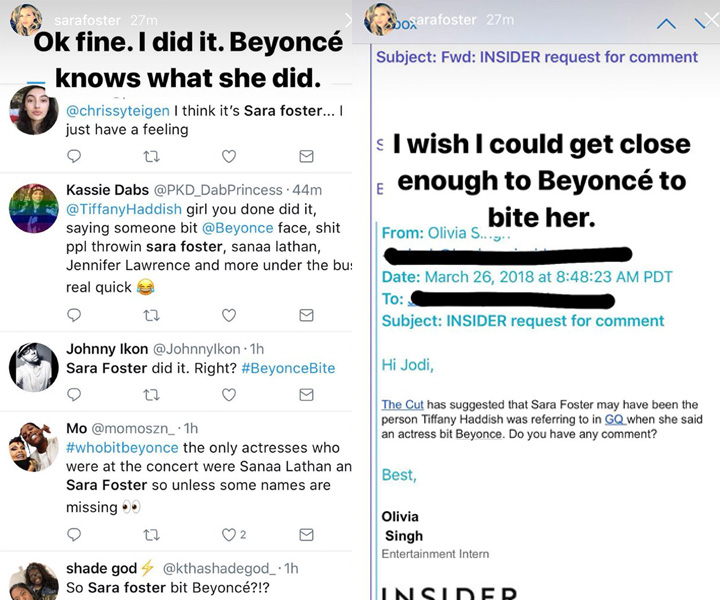 Erin Foster
Following her sister's response, Erin Foster, a comedian and performer, took to Instagram to address the rumours of her older siblings alleged involvement in the Beyoncé biting drama.
In an interesting turn of events, Erin suggested that Sara planted the rumour about herself online. While it's possible that Erin was making a light joke at her sister's expense - especially after Sara herself shut down the rumour - it still made for some intriguing Internet bait.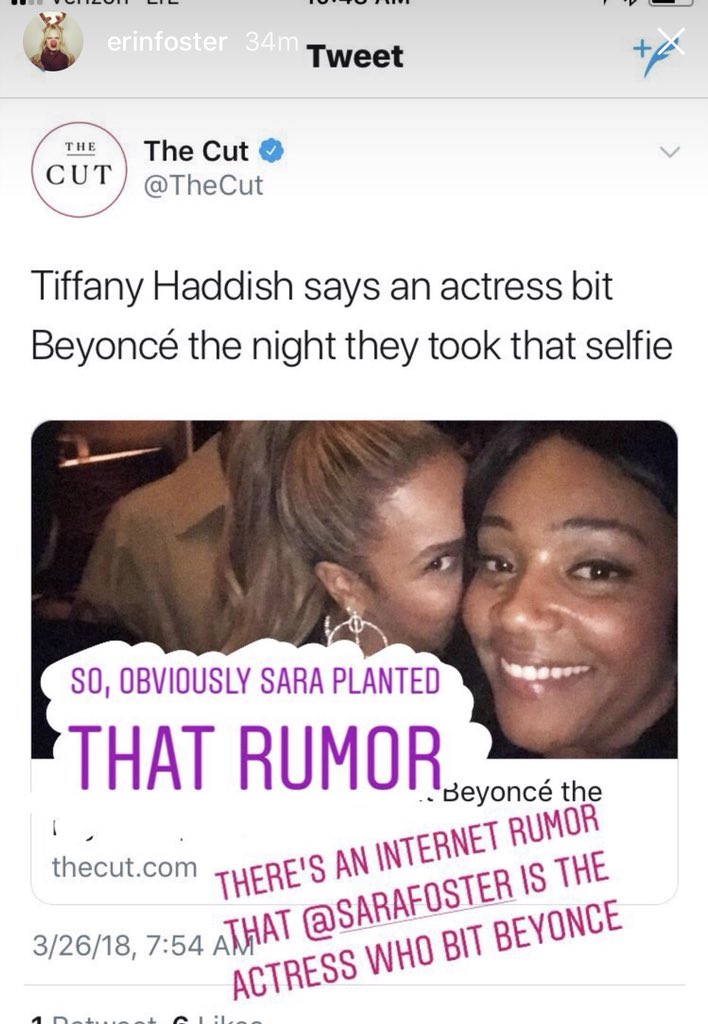 Sanaa Lathan
As previously mentioned, actress and Broadway star Sanaa Lathan was also reportedly in attendance at JAY-Z's now-notorious afterparty. After #WhoBitBeyonce started trending, sleuths of the Internet began making connections between Lathan's occupation and that of the culprit, and labelled her a suspect.
However, Lathan soon took to Twitter to defend herself. She denies biting Beyoncé, before joking that if she did, it would have been a "love bite".

Keep an eye on this page for more updates on #WhoBitBeyonce...