Beyonce Fans Are Freaking Out After Shocking Waxwork Goes Viral
4 January 2017, 14:15 | Updated: 4 January 2017, 14:30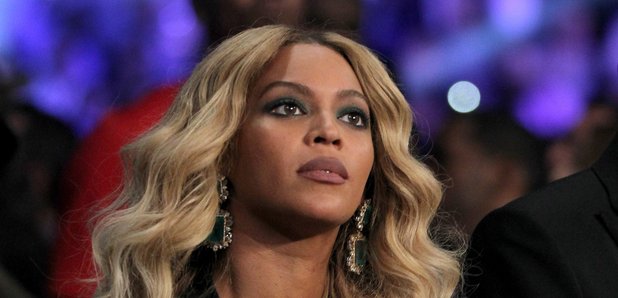 We can't believe our eyes.
Beyonce fans are freaking out on social media after a controversial photo of the superstar went viral.
A woman hit up the Beyhive on Twitter with this terrifying wax figure of Bey after she visited a waxworks museum in Canada yesterday.
Yall... I went to a wax museum in Canada and they thought this was Beyoncé. I'm hurt pic.twitter.com/eaSND49XtK

— haley (@Winklahh) January 3, 2017
The less-than-lifelike waxwork was dressed in a satin pink gown with a name tag attached, just in case visitors didn't know who the figure was supposed to be.
And it's safe to say that Beyonce stans were NOT impressed with the poor imitation.
@LeighLa16 @Winklahh @Bey_Legion Canada..?? pic.twitter.com/h5Qdm3flLR

— Ben Orosz (@Ben3PO) January 3, 2017
@Winklahh @Bey_Legion Really!?? Beyoncé.... pic.twitter.com/qGaxtcvMZJ

— جاويد • (@muva_ri) January 3, 2017
@Winklahh @Bey_Legion melt it.

— Amy (@_missamyday) January 3, 2017
@Winklahh @Bey_Legion that's becky with the good hair, that's not Beyoncé

— boy,bye. (@lemonademami_) January 3, 2017

Yikes!
In related news, Beyonce has just been announced as one of three headliners for Coachella 2017, alongside co-headliners Kendrick Lamar and Radiohead.
Consequently, the megastar has made history by becoming the first black female to ever headline the festival, as well as the first female to headline the festival in 10 years after Björk performed in 2007.