Watch This Bride's FLAWLESS Beyonce Dance Routine At Her Wedding!
6 October 2016, 12:35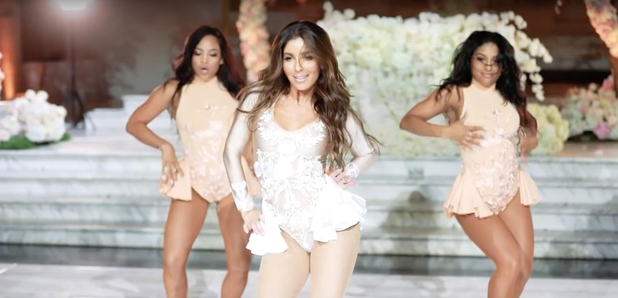 Queen B's got some competition.
Canadian entertainer Melissa Molinaro performed an incredible Beyonce-inspired dance routine for her husband at their wedding.
The 34-year-old triple threat slayed the self-choreographed performance, and stole the show with her epic back-up dancers.
Watch the jaw-dropping videos below.

Looks like it wasn't the bride that was blushing this time - her husband Bryan watched the whole thing centre stage, gazing up adoringly at his partner.
In true Beyonce fashion, Melissa and her back-up dancers wore sparkling bodysuits, glittery tights and skyscraper heels.
The perfectly executed dance was complete with sass and hair-flips galore, with guests cheering the entire time.
The bride also revealed some stunning wedding photos on her Instagram page.

Molinaro is best known for her television appearances on 'Making The Band' and 'Pussycat Dolls Present: The Search For The Next Doll'.
Beyonce is yet to comment on the impeccable routine, but we're certain she'd be very impressed.