Destiny's Child Reunite For An Epic #MannequinChallenge And Fans Can't Cope
8 November 2016, 10:16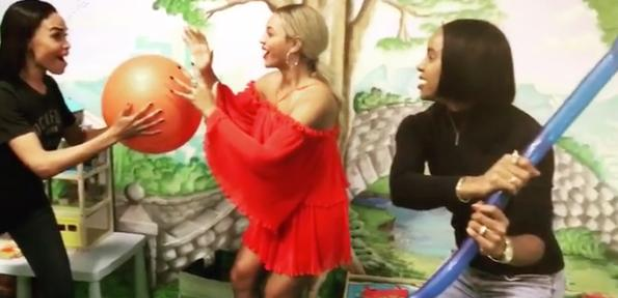 Are Destiny's Child planning a comeback?
Destiny's Child have sparked more rumours of a reunion after they joined forces for the viral #MannequinChallenge that is taking over the Internet.
Beyonce, Kelly Rowland and Michelle Williams came together to pose as mannequins to the backdrop of Lauryn Hill's 'Every Ghetto, Every City'.
Kelly posted the clip to her Instagram account, sparking excitement amongst Destiny's Child fans around the world.
Watch below:

The new clip follows speculation that the famous trio could be set to reunite after an official Destiny's Child Instagram account was launched recently.
The account is managed by Legacy Recordings, who are a Sony imprint responsible for retrospective music releases.
Destiny's Child formed back in 1997 sold over 60 million records worldwide before breaking up in 2006.
Interestingly, 2016 is the 10 year anniversary of the band splitting and 2017 the 20th anniversary of their original formation.
The band last performed together at the 2013 Super Bowl halftime show and went on to briefly reunite live in March 2015 for the Stellar Gospel Music Awards.