Watch This Olympic Gymnast's Amazing Beyonce-Inspired Routine
10 August 2016, 11:13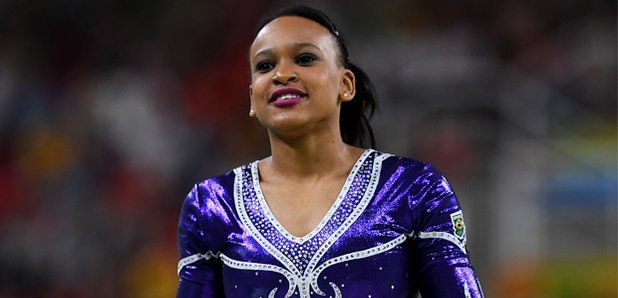 Slay Rebeca!
A Brazilian Gymnast is currently going viral for her impressive Beyonce-inspired floor routine during the Olympics in Rio.
17-year-old Rebeca Andrade launched into her routine to the sound of Beyonce's hit singles 'Crazy In Love' and 'Single Ladies'.
She even subtly threw in some of Queen Bey's signature moves.
Watch the routine below:
Como prometido, a ginasta Rebeca Andrade se apresentou ao som de Beyoncé nas Olimpíadas do Rio. #GinasticaArtistica pic.twitter.com/Ip1aa8asi5

— Beyoncé Brasil (@beyoncebrasil) 7 August 2016
Andrade's routine wasn't enough to earn the highest score, with the Brazilian finishing fourth best during qualifications in Rio.
However fans on Twitter showed their appreciation for her Beyonce-inspired moves.
omg she's hitting the Beyoncé pop from the crazy in love video I love rebeca andrade!

— maia (@maiaflow) 9 August 2016
Beyonce in rebeca andrade's floor is everything.

— Alyssa Nambiar (@alyssanambiar) 7 August 2016
Rebeca Andrade's Beyonce floor routine has me snatched

— Matthew Salinas (@mattsalinas99) 10 August 2016
Rebeca Andrade having Beyoncé songs included in her floor routine is brilliant

— Kirsty (@kirsty_lbennett) 9 August 2016
This Black girl named Rebeca Andrade on the Brazilian gymnastics team just killed the floor exercise to a Beyoncé medley. #Rio2016

— Wally Sparks (@djwallysparks) 7 August 2016