WATCH: Beyonce Bleeds From Ripped Earring, Continues To Slay Performance
17 October 2016, 10:19 | Updated: 17 October 2016, 10:34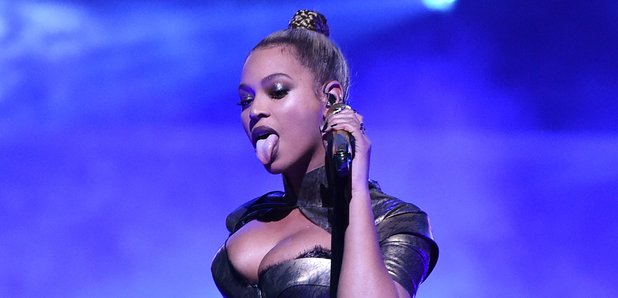 Fans have started cutting themselves in honour of Queen Bey.
Beyonce powered through a show despite accidently ripping out an earring and causing a bloody injury.
Queen Bey was performing 'Haunted' at the TIDAL X 1015 concert at New York's Barclays Centre last night, when she noticed blood trickling from her ear.
Watch below:
After quickly assessing the damage, Beyonce asked the crowd how they were feeling before powering on through the 'Lemonade' track.
Soon after the incident, the hashtag #CutForBeyonce began trending, with some fans offering to slice themselves in honour of Beyonce.
If the queen bleeds the hive must unify and leak our blood to restore her spirits. Beyhive we must #CutForBeyonce pic.twitter.com/VeusI2fB5I

— cham (@chamonille) October 16, 2016
Only a real fan would defend their queen like this #CutForBeyonce pic.twitter.com/iy3lOB5cco

— Guap (@Gagashairyhole) October 16, 2016
However other fans were quick to discourage people from joining in.
As a person who self injured for years. Please don't #cutforbeyonce or #bleedforbeyonce . Self injury and cutting is not a joke.

— Dragonfyre (@dragonfyre_) October 17, 2016
Seek Jesus and some help. #cutforbeyonce pic.twitter.com/IMWfjMADMW

— K. (@BlkRanger21) October 16, 2016
I thought #cutforbeyonce was a joke but y'all are actually cutting your ears off... pic.twitter.com/EYc6dL7xOM

— ⠠⠁⠝⠞⠓⠕⠝⠽ (@nolcveallowed) October 16, 2016
Okay this #CutForBeyonce is not funny "." People out here cutting for serious shit and y'all making jokes

— Kyree Harris (@KyreeMusic) October 16, 2016
Meanwhile, other acts performing at the TIDAL X 1015 concert included Nicki Minaj, T.I., Common, Lauryn Hill and more.