Blue Ivy Makes Beyonce And Jay Z The Proudest Parents Ever In VMA Rehearsal Video
5 September 2014, 22:58 | Updated: 5 September 2014, 23:22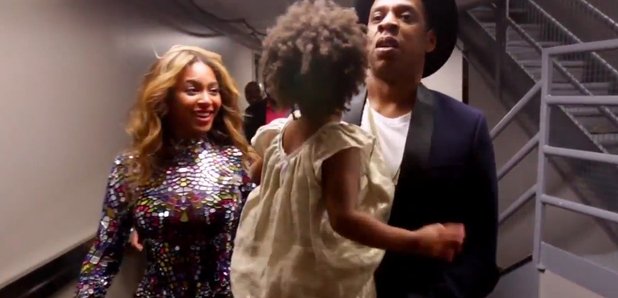 The moment when the Knowles Carters head backstage is just amazing.
Beyonce has released footage of the rehearsals for her recent MTV Video Music Awards performance, which saw the singer performed a career-spanning set in just 16 minutes.
This is the best bit.
The video, which you can watch in full above, captures Beyonce in the days leading up to the VMAs - but it's the candid moments after her performance which are really magical.
After breaking down on stage when her husband Jay Z and daughter Blue present her with the Michael Jackson Vanguard honour, Beyonce is seen walking back to her dressing room with her family - and it seems Blue is particularly impressed by what she saw.
Here's the full video.