Have The Names Of Beyonce & Jay-Z's Twins Been Revealed?
22 June 2017, 10:50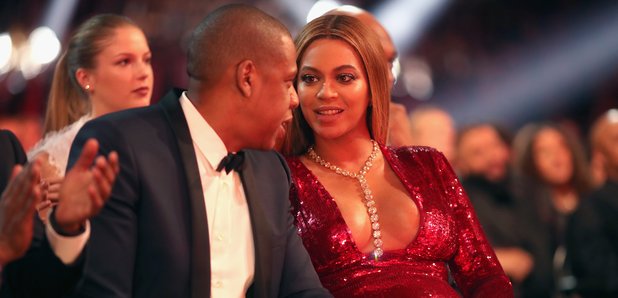 What are the names of Beyonce's twins?
Following the highly-anticipated birth of their twins last week, Beyonce and Jay Z have reportedly settled on names for their baby boy and baby girl.
Despite the Hip-Hop power couple not officially announce the names yet, sources from Media Takeout claim the names are Shawn and Bea.
If the claims are true, the twins would be named after their parents.
Beyonce and Jay Z – real name Shawn Carter - already have their 5-year-old daughter Blue Ivy.
Since the twins' birth last week, fans on social media have also been speculating over potential names for the Carter's latest additions.
Some fans think that Blue Ivy's new siblings may have quirky names, while others think Beyonce and Jay Z may opt for a more traditional approach.
So Beyoncé had her twins. Assuming they take her last name, Knowles, may I humbly propose the names Grassy and Florida?

— Orangina Bo Beena (@LaNaranjaMala) June 20, 2017
Surprised to learn the #Beyonce's twins names are Karen and Tim

— Young Summer (@young_summer) June 20, 2017
I know y'all not telling me that Beyoncé twins names are Houston and Brooklyn

— Evaughny (@EvaughnyShaw) June 14, 2017
Is anyone else secretly hoping Beyoncé names her twins something like Yellow and Red?

— Erin Hartmann (@erin_hartmann) June 12, 2017
I hope Beyoncé names the twins Sage and Stone

— ~Darcy~ *74* (@FruitFlyHoying) June 9, 2017
WORLD EXCLUSIVE! Beyoncé just text me and told me her twins names...

Red Shrub & Turquoise Bush

— Duchess of Cambridge (@HRHCatherine) June 18, 2017
What are the names of Beyonce and Jay Z's twins?!