Meet The Beyoncé Doppelgänger Who Literally Gets Chased By Fans On The Street
5 December 2017, 12:25 | Updated: 5 December 2017, 16:54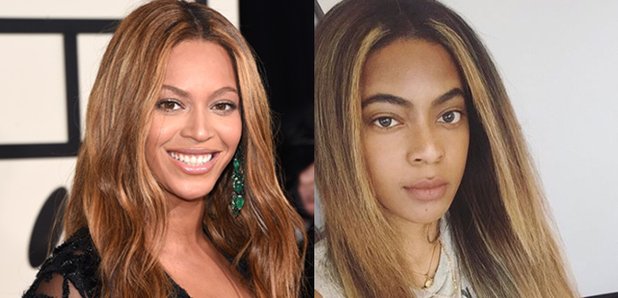 She believes she might be related to Bey.
As far as celebrity look-a-likes go, this one will literally make you do a double take.
Brittany Williams, a woman from Detroit, Michigan, bares such a striking resemblance to Beyoncé that she claims she is 'constantly' asked to take photos with star-struck fans.
Boasting over 53k followers on Instagram, Murphy recalls being chased in her car by a group of fans who were desperate for a selfie with the R&B songstress.
"A group of women once chased me and my friend to our car and began singing 'Single Ladies,' beating my friend's car with the heels of their shoes until we rolled down the window and took a picture with them," she said.
"Most people are generally friendly though and just want a picture, they often say I look like a younger version of Beyoncé."
Bey's doppelgänger says insists that, despite her obvious resemblance, she isn't trying to copy the 'Lemonade' star and says their similarities are merely "coincidental".
"Nothing prompted me to have this look," she explains, "I was born exactly how you see me - except for the blonde hair."
Production planner Murphy agues that the parallels are more that just external - she believes that she and Bey could be blood relatives.
"We both have southern roots. My parents and her parents look like they could be related," she said.
"She sings, dances, writes and I am gifted in the same ways; we're both strong dominant women, fearless, and God fearing."
Brittany, who has dressed as Beyonce for Halloween in the past, describes herself as a "cool, stylish, smart, witty girl with a vision, confidence, and ambition."
Check out her Instagram account here.