A Woman Travelled To See Beyonce Only To Realize Her Tickets Were For The Night Before
4 July 2016, 15:16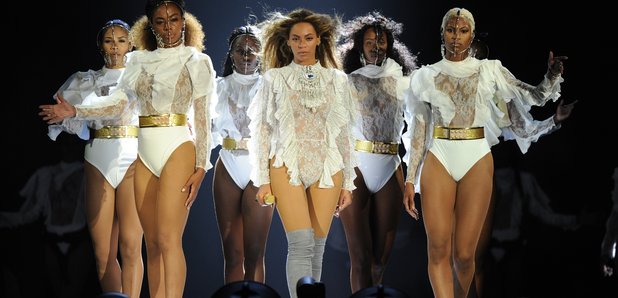 She forgot to get in formation.
A Beyonce fan was left frustrated over the weekend after she travelled all the way to a Beyonce show, only to discover she bought tickets for the night before.
According to Buzzfeed, a 34-year-old woman called Tammy had bought the highly sought-after tickets for her husband, son and herself.
She spent £50 per ticket for the show and travelled on the train to the stadium with her family.
However it was only when she decided to check her Ticketmaster app, that she couldn't find her tickets.
On the train to Wembley. Just realised the 3 @Beyonce tickets I bought for tonight were actually for last night. #devastated

— Tammy (@Tammyrazzi) July 3, 2016
"It said only past events and I saw it said Saturday and realized the show was over and we couldn't go anymore," she told BuzzFeed News.
"I kept on thinking that it might be a mistake and maybe I'm looking at the wrong thing," she said.
After calling Ticketmaster, she received the unfortunate news that she'd actually bought tickets for Saturday's show at Wembley and completely missed it.
@Beyonce @TicketmasterUK this can't be happening. I can't believe this has happened.

— Tammy (@Tammyrazzi) July 3, 2016
After revealing the news on Twitter, she was bombarded with a range of hilarious and sympathetic reactions.
Check out some of the best below:
You were told to get in formation https://t.co/28LTM9xs6Z

— Jesus Shuttlesworth (@VisPorter) July 3, 2016
Put it in rice https://t.co/bpHqRzR0Oh

— Special Beam Cannon (@LookAtKaysToes) July 3, 2016
did you try turning it on and off? https://t.co/KMkRY09ruz

— ️ (@thecIoud) July 3, 2016
@Tammyrazzi @Beyonce I swear I'm crying for you

— Detective Santiago ♡ (@la_Strange) July 3, 2016
@Tammyrazzi @Beyonce noooooooooo!!!!! My worst nightmare

— Jo Buckingham (@JoBuckingham) July 4, 2016
@Tammyrazzi I don't follow you but saw this RT & want to sincerely extend my condolences. I'm so sorry for your loss. Treat yourself 2day.

— Hey Micki! (@MarylandMuse) July 3, 2016
"I think a lot of Beyoncé fans on Twitter could relate to me feeling devastated," she said.
"There were the odd people laughing at me, but a lot of people were genuinely devastated for me as well, so that was nice, in a way."
However instead of buying dodgy tickets from touts, she headed into central London to get over her disappointment.
Update on the situation... My husband sang single ladies to me and we went off to the London Dungeons.

— Tammy (@Tammyrazzi) July 3, 2016