Beyoncé And Pharrell Named Two Of Time's 100 Most Influential People
24 April 2014, 16:30 | Updated: 25 April 2014, 09:23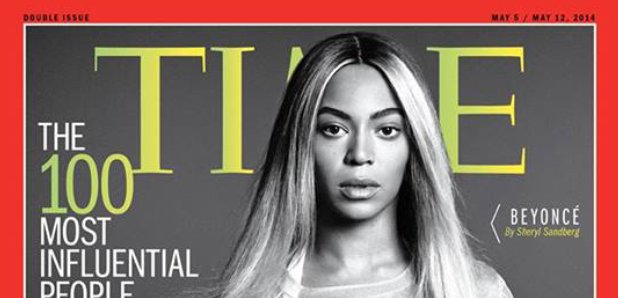 Plus Beyoncé discusses her biggest influence in a new video.
Time has released its annual list of the world's 100 most influential people, with Beyoncé and Pharrell both bagging places in 2014.
Beyoncé's passage, which is listed under the 'Titans' section of the compilation, was written by Facebook's Chief Operating Officer Sheryl Sandberg, who claims Queen Bey's secret is hard work, honesty and authenticity.
"Her answer to the question, 'What would you do if you weren't afraid?" Sandberg wrote, "[It] appears to be 'Watch me. I'm about to do it." Then she adds, 'You can, too."
Watch Beyoncé discuss her biggest influence:
Joining Beyoncé on the prestigious list is 'Happy' hit-maker Pharrell Williams, who has had an incredible year breaking record sales and spreading his 'Happy' love.
Justin Timberlake was given the task of penning a few words about his long-time collaborator, who he described as having "the swagger and appearance of a college kid".
And what does JT credit with keeping Pharrell looking so young? (The question we've all been asking).
"Maybe that's why he still looks younger than the rest of us. Yep … Pharrell Williams is having way too much fun" Timberlake said. "And I don't know about you, but I hope he never stops."