Here's Why Viewers Thought Beyoncé Just Appeared On Strictly Come Dancing
27 November 2017, 11:26 | Updated: 27 November 2017, 11:28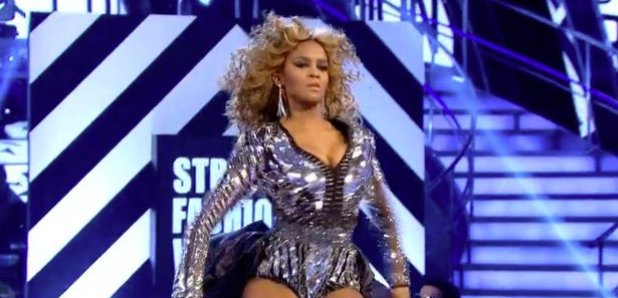 Fans couldn't believe their eyes.
Beyoncé made a surprise appearance on Strictly Come Dancing this week - well, almost.
Viewers were gobsmacked as they watched a woman who appeared to be the 'Walk On Water' songstress strut her way down a catwalk during the show's opening dance.
However, fans soon realised that it was in fact professional dancer Oti Mabuse channelling her inner Queen Bey during the performance.
I don't think we're ready for this telly... Beyotí @otimabuse #Strictly pic.twitter.com/nN9jwXewvJ

— BBC Strictly (@bbcstrictly) 26 November 2017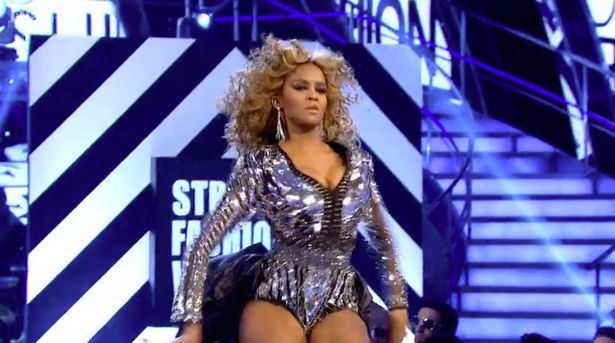 ]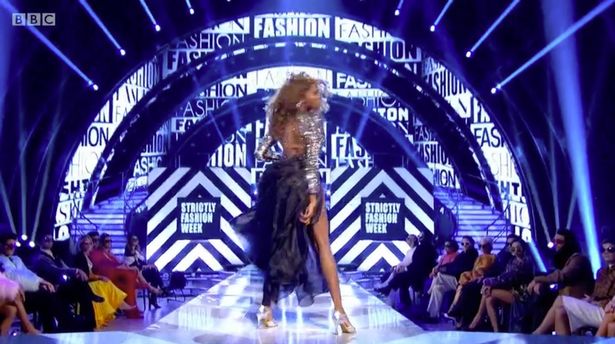 Her tumbling golden curls, Beyoncé-esque stage outfit and confident demeanour had many viewers fooled.
"Good lord! I genuinely thought that Beyoncé was on #Strictly2017 for a second there!" wrote one user on Twitter, "Blimey, Oti. Looking good!"
"Queen Oti is giving Beyonce vibes and I'm living she is so beautiful" said another.
Think it says it all when my mum thought it was Beyoncé walking out on that catwalk on @bbcstrictly not @OtiMabuse . Oti you are a true goddess! Stunning!

— Amelia Barnard (@Amelia_Barnard) 26 November 2017
Came home, sat down, still wearing my coat just in time to be in total surprise seeing Beyoncé on Strictly and then "No this is Oti"

— Evelien van de Haar (@Evaatje59) 26 November 2017
My 11 year old thought it was a Beyoncé! Well done Oti, what a performance.

— Dawn Langmead (@Dawnyorkie) 26 November 2017
My dad thought you were actually BEYONCE!!! I was like it's OTI LOOKED FABULOUSLY FIERCE

— oanna (@ShinyWhedonite) 26 November 2017
@OtiMabuse I thought Beyoncé was on Strictly tonight. Oti you are amazing

— Victoria Waite (@potionsnpetals) 26 November 2017
SCD Oti Mabuse. Bloody stunning. Totally thought it was Beyoncé! Good fun dance too.

— Elizabeth Platt (@Alzbeta62) 26 November 2017
Blimey, thought Beyonce was there. Oti looking fabulous #Strictly

— Vintage C (@retrospectacle1) 26 November 2017
Oti, who was eliminated in week 9 of this year's competition, took to Twitter in excitement following her performance.
"THAT FELT AMAZING!!!! (((Screaming)))" she wrote, before thanking her choreographer.
THAT FELT AMAZING!!!! (((Screaming))) thank you to Beth for that moment, I will forever cherish it https://t.co/fAX6lGtJWM

— Oti Mabuse (@OtiMabuse) 26 November 2017