Beyonce Surprises Sister Solange, Do 'Losing You' Dance Together At Coachella Festival 2014
13 April 2014, 09:26 | Updated: 13 April 2014, 09:39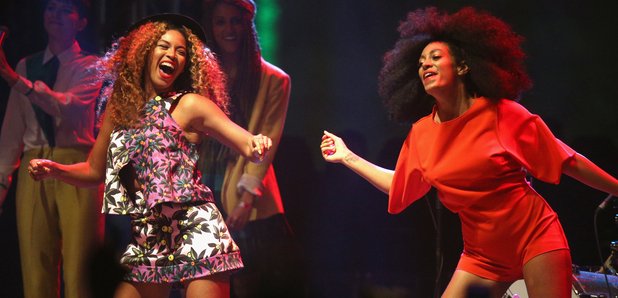 Watch the moment Beyonce and her sister danced together in Los Angeles.
Beyonce was not scheduled to perform at this year's Coachella Festival, but that is exactly what happened last night (12th April) as she joined her sister Solange Knowles on stage at the event in Los Angeles.
Appearing as a complete surprise during Solange's performance, Beyonce and her sister did the dance routine to Solange's 'Losing You' together, before running off.
Things wrapped up with Solangec called her sister "my favourite dancing partner and my favourite person in the world, my sister Beyoncé".
Here's the moment Beyonce started dancing with her sister.
As you can tell, she was really into it.
Like, really, really into it.
Here's the full performance:
(Warning: the full performance contains strong language that some people may find offensive.)
Beyonce's surprise performance came just 24 hours after Outkast's performance - the duo's first in eight years.
It marked the started of a busy summer for Andre 3000 and Big Boi, which will see them perform at festivals around the world.