Beyonce Is Being Shamed For This Photo Of Her Drinking 'While Breastfeeding'
9 August 2017, 12:05 | Updated: 16 August 2017, 10:58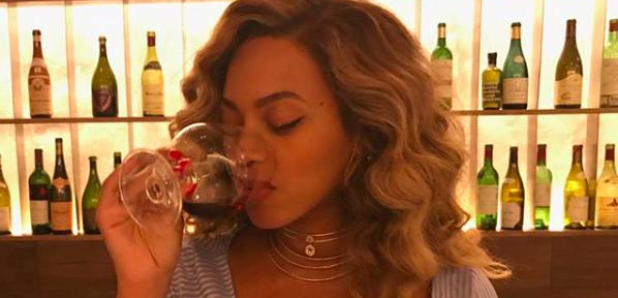 The mother-of-three was on date night with husband Jay Z before being slammed by concerned Instagram users.
A recent photo uploaded by Beyonce has sparked debate across social media as fans question whether or not she should be drinking alcohol whilst breastfeeding.
The mother to 2-month-old twins Rumi and Sir can be seen taking a well-deserved sip of what appears to be red wine whilst on a date with husband Jay Z.
Backdropped against a wall of expensive-looking wine bottles, Bey looked relaxed as she displayed her tumbling curls and gold necklace in the Instagram snap.
However, it wasn't long before critics flocked to the comments section to speculate whether the singer is breastfeeding, and further question the singer's decision to drink alcohol.
Despite the fact that Bey has never confirmed whether to not she is in fact breastfeeding the twins, the criticism rolled in, with one user writing "Didn't know breastfeeding and wine go well together...".
"Ain't she breastfeeding?..." said another, with a series of side-eye emojis.
However, fans soon turned out in support of the 'Formation' star, arguing that Bey may well have pumped before she had a drink, or that the twins could be using formula.
"Totally okay to drink when you BF as long as you plan it out." said one user, "People be crazy. She looks gorg, let the women drink her damn wine in peace."
it is also worth noting that the NHS say "an occasional drink" is unlikely to harm your breastfed baby.
"It's recommended that breastfeeding mothers have no more than one or two units of alcohol once or twice a week."
After giving birth to her daughter Blue Ivy in January 2012, Beyoncé told People magazine she breastfed for 10 weeks before encouraging other women to do the same.
"I lost most of my weight from breastfeeding and I encourage women to do it; it's just so good for the baby and good for yourself," she told the publication.
Beyonce is yet to respond to the comments.